Project Description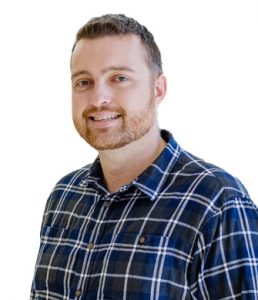 Ethics of computational technologies

Historical & social impacts of computing

Artificial intelligence & machine learning
FIMS & Nursing Building
The University of Western Ontario
London, ON N6A 5B9
Canada
Assistant Professor,
Faculty of Information & Media Studies, Western University
I research the ethical, historical, and social impacts of computational technologies like artificial intelligence (AI) and machine learning (ML). I'm particularly animated by how these technologies mediate social and emotional expression, and are reshaping, for better and worse, our relationships to labor, collective action, and each other.
My current book project, Ordering Emotion: Histories of Computing and Human Feelings from Cybernetics to AI, is a history of affective computing and the digital quantification of human emotion, from 1950s cybernetics to today's social media platforms.
Before joining FIMS, I was a Postdoctoral Researcher in the Fairness, Accountability, Transparency, and Ethics (FATE) Group at Microsoft Research Montreal; a Fellow and an Affiliate of the Berkman Klein Center for Internet & Society at Harvard University; and a Postdoctoral Fellow in the Department of Sociology at Dartmouth College. My PhD is from the Department of Media, Culture, and Communication at New York University, and my BA & MA are from the University of Toronto.
To view a full list of publications, please visit: starkcontrast.co
---
Journal Articles & Conference Proceedings (peer-reviewed)
2021 & forthcoming/under review
Fish, Benjamin and Luke Stark, "Reflexive Design for Fairness and Other Human Values in Formal Models," forthcoming at ACM/AAAI Conference on Artificial Intelligence, Ethics, and Society, May 2021
 
Stark, Luke and Jesse Hoey, "The Ethics of Emotion in AI Systems," FAccT '21: Proceedings of the 2021 ACM Conference on Fairness, Accountability, and Transparency, March 2021 Pages 782-793 https://doi.org/10.1145/3442188.3445939
2020
Stark, Luke, "The Emotive Politics of Digital Mood Tracking," New Media and Society 22(11) (2020), 2039-2057. https://doi.org/10.1177/1461444820924624
Stark, Luke, "Here Come the "Computer People": Anthropomorphosis, Command, and Control in Early Personal Computing," IEEE Annals in the History of Computing 42(4) (Oct.-Dec. 2020), 53-70. https://doi.org/10.1109/MAHC.2020.3022964
Stark, Luke, Amanda Stanhaus, and Denise L. Anthony, "'I don't want someone to watch me while I'm working': Gendered views of workplace surveillance," Journal of the Association for Information Science and Technology (JASIST) 71(9) (September 2020), 1074-1088. https://doi.org/10.1002/asi.24342
Hoyle, Roberto, Luke Stark, Qatrunnada Ismail, David Crandall, Apu Kapadia, and Denise L. Anthony, "Privacy Norms and Preferences for Photos Posted Online," ACM Transactions on Computer-Human Interaction, Article 30, (August 2020). https://doi.org/10.1145/3380960
Madaio, Michal, Luke Stark, Jenn Wortman Vaughan, and Hanna Wallach, "Co-Designing Checklists to Understand Organizational Challenges and Opportunities around Fairness in AI," 2020 ACM Conference on Human Factors in Computing Systems (CHI'20) (April 2020), 1-14. https://doi.org/10.1145/3313831.3376445
2019
Stark, Luke and Kate Crawford, "The Work of Art in the Age of Artificial Intelligence," Surveillance & Society 17(3/4) (2019), 442-455. doi:10.24908/ss.v17i3/4.10821
Stark, Luke and Anna Lauren Hoffmann, "Data Is The New What? Popular Metaphors & Professional Ethics in Emerging Data Cultures," Journal of Cultural Analytics (Special Issue: Data Cultures, Culture as Data), May 2, 2019. doi:10.22148/16.036
Greene, Daniel, Anna Lauren Hoffmann, and Luke Stark, "Better, Nicer, Clearer, Fairer: A Critical Assessment of the Movement for Ethical Artificial Intelligence and Machine Learning," Proceedings of HICSS 2019, Maui, Hawai'i. doi: 10.24251/HICSS.2019.258
2018
Stark, Luke, "Facial Recognition, Emotion and Race in Animated Social Media," First Monday 23(9), September 2018
Stark, Luke, "Algorithmic Psychometrics and the Scalable Subject," Social Studies of Science 48(2) (April 2018), 204-231
Stark, Luke and Karen Levy, "The Consumer as Surveillor," Media Culture and Society 40 (2018), 1-19. doi: 10.1177/0163443718781985
David Kotz, Sarah Lord, A. James O'Malley, Luke Stark, and Lisa Marsch, "Emerging Technology and Data Analytics for Behavioral Health," JMIR Research Protocols, 2018 Jun 20;7(6):e1582018. https://doi.org/10.2196/resprot.9589
To view course syllabi and a full list of previous courses taught, please visit: starkcontrast.co
Courses taught at Western University:
Social Media + Networked Life: Social media platforms, digital communications technologies, and online social and political communities are central to our everyday lives. In this course, we'll consider how the business models of social media and digital networks shape relations of power, identity, labour, and culture in the world today.
Artificial Intelligence and Human Health (graduate & undergraduate courses): Artificial intelligence systems are shaping the practices, discourses, and imagined futures of human health and wellbeing. We'll work to understand AI's histories, technical affordances, social impacts, and role in debates about the future of human health and healthcare in Canada and around the world.