Project Description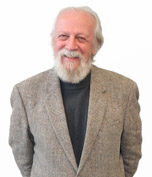 Evolution, biodiversity and systematics of ascomycetous yeasts
Office: Biological & Geological Sciences 2036
Professor Emeritus and Adjunct Research Professor;
Department of Biology, Western University
Lachance studies the evolution, biogeography, biodiversity, and systematics of ascomycetous yeasts. Long-term objectives have been to document yeast biodiversity in natural habitats at the interface of insects and plants, the process of species formation in nature, and the underlying causes of the global distribution of yeasts. The habitats have included floricolous insects, particularly Coleoptera.
One focal point is a group of related yeast species associated with nitidulid beetles that visit flowers of the morning glory family and other plants that produce short-lived flowers. The biogeography of these yeasts, their mechanisms of reproductive isolation, and the reconstruction of speciation events have been examined in populations whose distribution ranges across the New World, the Australian-Pacific region, as well as East and South Africa. These yeasts have been studied at the level of the whole genome. This has allowed us to construct a robust phylogeny, to study the genetic basis for reproductive isolation, and to examine the amount of genetic divergence that accompanies speciation.
Degrees and Institutions
1969 – B.A. Liberal Arts, Université de Montréal
1972 – B.Sc. Biology, spec. Microbiology, Université de Montréal
1973 – M.Sc. Microbiology, Macdonald College of McGill University, Montréal
1977 – Ph.D. Microbiology, University of California, Davis
Lachance MA 2016 Paraphyly and (yeast) classification. Int J Syst Evol Microbiol 66:4924-4929.
Lachance MA 2018  P. Kurtzman's evolving concepts of species, genus, and higher categories.  FEMS Yeast Res 18:foy103.
Lee DK, Hsiang T, Lachance MA, Smith DR. 2020  Do Metschnikowia yeasts  have the strangest mitochondrial genomes of all fungi?  Current Biology 30:R800-R301.
Libkind D, Cadez N, Opulente D, Langdon Q, Rosa C, Sampaio J, Goncalves P, Hittinger C, Lachance MA.   Towards yeast taxogenomics: lessons from novel species descriptions based on complete genome sequences.  FEMS Yeast Res 20:foaa042.
Lachance MA, Lee DK, Hsiang T 2020  Delineating yeast species with genome average nucleotide identity: a calibration of ANI with haplontic, heterothallic Metschnikowia  Antonie van Leeuwenhoek  113:2097-2106.