Project Description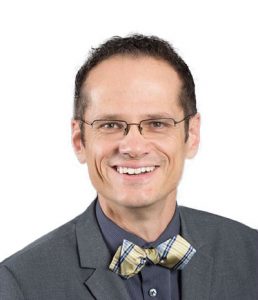 Convergence Science & Research

Computational Neuroscience & Neuroinformatics
Deptartment of Computer Science

Middlesex College

University of Western Ontario

N6A 5B7

Office: MC 28D / SSB 5150
Vice-President, Research at CIFAR; Professor, Departments of Computer Science, Biology, Epidemiology & Biostatistics, Electrical & Computer Engineering, Applied Mathematics and Statistics & Actuarial Science, Western University
Mark is on secondment as the Vice-President, Research at CIFAR, and Special Advisor to the President and a full professor in the Computer Science, Biology, Epidemiology & Biostatistics, Electrical & Computer Engineering, Applied Mathematics and Statistics & Actuarial Science departments at Western University, a PI at The Brain and Mind Institute, a member of the Rotman Institute of Philosphy, a University of Toronto Science Leadership Fellow, an associate scientist at the Lawson Health Research Institute and faculty affiliate of the Vector Institute.
From 2015-2019, Mark served as Western's Associate Vice-President (Research).
Mark is the Chair of the Board of Directors of Compute Ontario and has the privilege to serve on a few additional boards including IC/ES. Mark was formerly an assistant, and then adjunct, professor in the computer science department at the University of Saskatchewan.
When not working, Mark enjoys spending time with his family, writing and playing music, triathlon and road racing.
Mark Daley is the PI of the Computational Convergence Lab, a research group devoted to the development of computational, and mathematical, methods and techniques for modelling, probing, and understanding, our world. Their current research activities have been focussed on the mathematical and computational modelling of genetic processes as well as analyzing and modelling macroscopic functional connectivity in the brain.
Learn more by visiting the Computational Convergence Lab website.