Project Description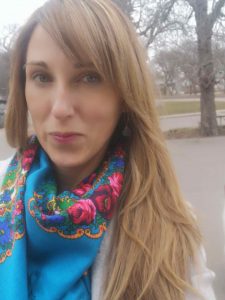 Palliative care across cultures
Room 215, HSB
519 661-2111 x82217
Assistant Professor,
School of Health Studies, Western University
I am a medical anthropologist and an Assistant Professor in the School of Health Studies (Global Health) at Western University in London, Ontario. I have developed and co-led research on perceptions and moral experiences of: clinical trials during the West-Africa Ebola epidemic; research consent and compensation practices in low-income countries; palliative care in disasters and public health emergencies; drones and tuberculosis diagnostics and treatment in Madagascar; short-term medical missions in Central America; end-of-life care in Canadian hospitals, critical care triage during the 2020 Covid-19 pandemic, and, most recently paramedic experiences of safety and risk during the COVID-19 pandemic. Uniting my work is a commitment to bringing the lived experiences of those on the receiving end of initiatives developed in the name of advancing global health and equity to bear on understandings and assessments of the value, limits, and impacts of those initiatives. I approach authentic participatory practices in health research, and challenging assumed and historically-entrenched hierarchies of knowledge, as ethical projects. My research is conducted in collaboration with non-governmental organizations, government agencies, and community groups. I am a member of the WHO COVID-19 Research Roadmap Social Sciences working group (WG), and Good Participatory Practices and Community Engagement Task Force within that WHO WG. I am also a member of the Covid-19 Research Coalition Ethics Working Group.
Williams I, Essue B, Nouvet E, Sandman L, Razavi D, Noorulhuda M, Goold S, Danis M, Abelson J, Kapiriri L. Priority setting during the COVID-19 pandemic: going beyond vaccines.
BMJ Global Health
. 2021. 6(1).
http://dx.doi.org/10.1136/bmjgh-2020-004686
Nguyen D, Arnaert A, Pringle J, Ponzoni N, Kouyaté S, F Nahal, E Nouvet. Nurses' experiences of their decision-making process when participating in clinical trials during the 2014-2016 West African Ebola crisis.
Public Health Nursing
. 2020.
doi/10.1111/phn.12822