Project Description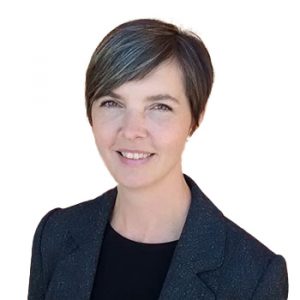 Western University
FIMS & Nursing Building, Room 4007
London, Ontario, Canada
N6A 5B7
Assistant Professor,
Faculty of Information & Media Studies, Western University
Joanna Redden is an Assistant Professor in the Faculty of Media & Information Studies at Western University and Co-Director of the Data Justice Lab. Her research focuses on the datafication of governance. She investigates how government information systems and service provision are changing, the democratic implications of changing government practices and how these transformations are affecting people. Dr. Redden's previous work has investigated the relationships between digital media and poverty politics.
My research combines my interests in datafication, politics, governance and social justice. I am co-director of the Data Justice Lab. I am currently working on projects that involve: a) mapping and analyzing the social and political implications of increasing government uses of predictive and automated data systems, b) learning from data harms and those trying to redress these harms and c) working toward greater citizen participation in our datafied societies.
I am the author of The Mediation of Poverty: The News, New Media and Politics (Lexington, 2014) and co-editor of Compromised Data: From Social Media to Big Data (Bloomsbury, 2015). I have published articles in academic journals such as Big Data & Society and popular sites like Scientific American. I have contributed chapters to various edited collections. My research has been funded by the Open Society Foundations, Carnegie UK, the Nuffield Foundation, the Social Sciences and Humanities Research Council of Canada and the Goldsmiths Leverhulme Media Research Centre.
I have held fellowships at the Infoscape Centre for the Study of Social Media, Ryerson University and at the Goldsmiths Leverhulme Media Research Centre. Prior to joining Western I was a Senior Lecturer at Cardiff University and before this an Assistant Professor at the University of Calgary. I have worked as a reporter, as well as a researcher in documentary television and in politics which also informs my research and writing.
2020
Redden, J., Dencik, L. and Warne, H. 2020. Datafied child welfare services: unpacking politics, economics and power. Policy Studies, pp. -. (10.1080/01442872.2020.1724928)
Redden, J. 2020. Predictive analytics and child welfare: Toward data justice. Canadian Journal of Communication 45(1), pp. 101-111. (10.22230/cjc.2020v45n1a3479)
2019
Dencik, L.et al. 2019. The 'golden view': data-driven governance in the scoring society. Internet Policy Review 8(2), pp. -. (10.14763/2019.2.1413)
Beer, D.et al. 2019. Landscape summary: Online targeting: What is online targeting, what impact does it have, and how can we maximise benefits and minimise harms?. Centre for Data Ethics and Innovation.
Dencik, L.et al. 2019. Exploring data justice: conceptions, applications and directions. Information, Communication and Society 22(7), pp. 873-881. (https://doi.org/10.1080/1369118X.2019.1606268)
2018
Dencik, L.et al. 2018. Data scores as Governance: Investigating uses of citizen scoring in public services project report. Project Report. Cardiff University: Open Society Foundations.
Redden, J. 2018. The harm that data do. Scientific American 319(5)
Redden, J. 2018. Democratic governance in an age of datafication: lessons from mapping government discourses and practices. Big Data and Society 5(2), pp. 1-13. (10.1177/2053951718809145)
2017
Redden, J. 2017. Six ways (and counting) that big data systems are harming society. The Conversation 2017(Dec 7)
Redden, J. 2017. Digital, political, radical [Book review]. Global Policy 2017(Sep 22)
Allan, S. and Redden, J. 2017. Making citizen science newsworthy in the era of big data. Journal of Science Communication 16(2), pp. 1-12., article number: C05. (10.22323/2.16020305)
Redden, J. and Brand, J. 2017. Data harm record. [Online]. Data Justice Lab: Data Justice Lab. Available at: https://datajusticelab.org/data-harm-record/
2015
Redden, J. 2015. Social media protest in context: surveillance, information management, and neoliberal governance in Canada. In: Dencik, L. and Leistert, O. eds. Critical Perspectives on Social Media and Protest: Between Control and Emancipation. Rowman and Littlefield, pp. 127-144.
Langlois, G., Redden, J. and Elmer, G. eds. 2015. Compromised data: from social media to big data. London: Bloomsbury.
Redden, J. 2015. Big data as system of knowledge: investigating Canadian governance. In: Elmer, G., Langlois, G. and Redden, J. eds. Compromised Data: From Social Media to Big Data. London: Bloomsbury
Langlois, G., Redden, J. and Elmer, G. 2015. Introduction: compromised data. In: Langlois, G., Redden, J. and Elmer, G. eds. Compromised Data: From Social Media to Big Data. London: Bloomsbury