Project Description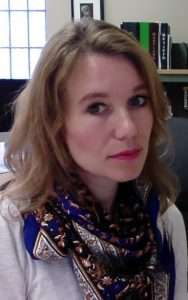 Normative and practical ethics

Philosophy of medical law

Philosophy of criminal law
Uehiro Research Fellow, Uehiro Centre for Practical Ethics, Faculty of Philosophy; 
Fulford Junior Research Fellow, Somerville College, University of Oxford
Lisa is a British Academy Postdoctoral Fellow in the Faculty of Law, and (in Philosophy) at Somerville College and the Oxford Uehiro Centre for Practical Ethics. Her main research interests lie in normative and practical ethics, and in the philosophy of medical and criminal law. Her postdoctoral project, 'Changing One's Mind: Neurointerventions, Autonomy, and the Law on Consent', is on medical consent and examines the extent to which English law on consent sufficiently protects morally salient patient interests.
Prior to taking up the British Academy Postdoctoral Fellowship, Lisa was a Research Associate on the Mental Health and Justice project at the University of York, a Postdoctoral Fellow in Practical Ethics at the Rotman Institute of Philosophy in the Department of Philosophy, University of Western Ontario and, before that, she worked on the project 'Neurointerventions in Crime-Prevention: An Ethical Analysis' in the Faculty of Philosophy, Oxford.
Lisa holds a PhD in philosophy and law and an MA in ethics and medical law from King's College London and BAs in philosophy and politics from Stockholm University. Her doctoral thesis was on the justification for the lawfulness of medical interventions.
Journal Articles
L Forsberg, 'Anti-libidinal interventions and human rights' (2021) Human Rights Law Review
A Skelton, L Forsberg and I Black, 'Overriding Adolescent Refusals of Treatment' (2021) Journal of Ethics and Social Philosophy (forthcoming)
L Forsberg and A Skelton, 'Achievement and Enhancement' (2020) 50 Canadian Journal of Philosophy 322
T Douglas, L Forsberg and J Pugh, 'Compulsory medical intervention versus external constraint in pandemic control' (2020) Journal of Medical Ethics
L Forsberg and T Douglas, 'What is Criminal Rehabilitation?' (2020) Criminal Law and Philosophy
L Forsberg and T Douglas, 'Anti-libidinal interventions in sex offenders: medical or correctional?' (2016) Medical Law Review
I Black and L Forsberg, 'Would it be ethical to use motivational interviewing to increase family consent to deceased solid organ donation?' (2014) 40 Journal of Medical Ethics 63
Chapters
A Skelton and L Forsberg, 'Mandating Vaccination' in Meredith Celene Schwartz (ed), The Ethics of Pandemics (Broadview Press 2020)
L Forsberg, 'Childbirth, consent, and information about options and risks' in Jonathan Herring, Camilla Pickles (ed), Childbirth, Vulnerability and Law: Exploring Issues of Violence and Control (Routledge 2019)
L Forsberg, 'Crime-Preventing Neurointerventions and the Law: Learning from Anti-Libidinal Interventions' in David Birks and Thomas Douglas (eds), Treatment for Crime. Philosophical Essays on Neurointerventions in Criminal Justice(Oxford University Press 2018)