Project Description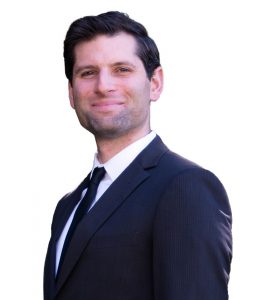 Western University
Ivey Business School, Office 3327
1255 Western Road
London, Ontario, Canada
N6G 0N1

(519) 661-4198
Assistant Professor,
Ivey Business School, Western University
Nouri Najjar is an applied microeconomist working primarily on environmental issues, with a focus on firms and the environment. He specializes in both applied econometrics and applied theory, using methods from the program evaluation, industrial organization, and trade literatures. He is particularly interested in research that exploits institutional details to identify the causal effects of policy, with his most recent work examining how firms respond to changes in environmental policy. Much of his work uses applied economic models to propose mechanisms that explain these responses, and to generate empirical predictions for these mechanisms that can be tested exploiting institutional details. He also develops approaches to derive the aggregate economic implications of these micro-level changes. His motivation for this work is to provide causal evidence of the margins firms use to adjust to environmental policy, and the consequences these adjustments have for the economy and the environment.
Najjar, Nouri and Jevan Cherniwchan. Forthcoming. "Environmental Regulations and the Clean-Up of Manufacturing: Plant-Level Evidence." The Review of Economics and Statistics. Available here: https://www.mitpressjournals.org/doi/abs/10.1162/rest_a_00904
McAusland, Carol and Nouri Najjar. 2015. "The WTO Consistency of Carbon Footprint Taxes." Georgetown Journal of International Law, 46, 765-801. Available here: https://www.law.georgetown.edu/academics/law-journals/gjil/recent/upload/zsx00315000765.PDF
Reprinted in Janet E. Milne, ed., Environmental Taxation and the Law, 2017. Cheltenham, UK: Edward Elgar.
McAusland, Carol and Nouri Najjar. 2014. "Carbon Footprint Taxes." Environmental and Resource Economics, 61(1), 37-70. DOI: 10.1007/s10640-013-9749-5