Project Description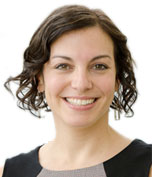 126 Brookline Avenue, Suite 202
Boston, MA, USA 02215-3920
Education Director
Public Responsibility in Medicine and Research
I grew up in Southern California, but have spent most of my adult life on the East Coast of the U.S. After receiving a B.A. in Philosophy from Brown University in 1996, I spent several years working in New York City at an environmental non-profit organization. I did my graduate studies at Georgetown University, receiving my Ph.D. in Philosophy in 2006. During the 2006-2007 academic year I held a Greenwall Postdoctoral Fellowship in Bioethics and Health Policy at the Berman Institute of Bioethics at The Johns Hopkins University. I served as an Assistant Professor of Philosophy at Western from July 2007 until December 2010. At Western, I was also an affiliate member of the Department of Women's Studies and Feminist Research. In December 2010, I took the position of Education Director at Public Responsibility in Medicine and Research (PRIM&R), a nonprofit organization based in Boston, Massachusetts, dedicated to the advancement of strong research programs and to the consistent application of ethical standards in biomedical and social science research that involves human and animal subjects. As Education Director, I direct and oversee the implementation of PRIM&R's educational programming, including annual conferences, short-courses, webinars, and online learning initiatives.
Elisa Hurley'sprimary research interests lie at the intersection of value theory and philosophy of mind, and encompass questions in meta-ethics, moral psychology, bioethics, and feminist ethics. Most broadly, her work explores the connections between our distinctively human capacities to experience certain affective psychological states, and the fact that we encounter and navigate a world that is filled with value. She has argued that the solutions to several philosophical puzzles about how feelings and conceptual content come together to form a distinct category of mental states called "emotions" turn on the distinctive practical contributions emotions make to our substantive understanding of values.
Her recent work has taken a more practical turn, asking whether the contribution of our emotional states to moral understanding and agency might have ethical implications for new developments in psychopharmacology. She is particularly interested in the implications of using drugs such as beta-blockers to blunt the emotional impact of traumatic memories for both individual moral agency, and for our collective responses to violence and the socio-political conditions that support it.
Articles:
"Beyond Belief: Toward a Theory of the Reactive Attitudes," co-authored with Coleen Macnamara. Philosophical Papers 39 (3) (2010): 373-99.
"Pharmacotherapy to Blunt Memories of Sexual Violence: What's a Feminist to Think?" Hypatia 25. 3 (2010): 527-52.
"Combat Trauma and the Moral Risks of Memory Manipulating Drugs." The Journal of Applied Philosophy 27.3 (2010): 221-45
"The Moral Costs of Prophylactic Propranolol." Peer Commentary on Henry, M., Fishman, J.R., and Youngner, S. J., "Propranolol and the prevention of post-traumatic stress disorder: Is it wrong to erase the 'sting' of bad memories?" American Journal of Bioethics/AJOB-Neuroscience 7 (9) (2007): 35-36.
"Working Passions: Emotions and Creative Engagement with Value." The Southern Journal of Philosophy 45 (2007): 79-104.
Book Reviews:
Review of Walter Glannon, Bioethics and the Brain (Oxford University Press, 2007), in the Journal of Value Inquiry (Forthcoming). in The Journal of Value Inquiry 43(2) (2009): 243-53.
Review of Rebecca Langlands, Sexual Morality in Ancient Rome (Cambridge University Press, 2006), in the APA Newsletter on Feminism and Philosophy 6 (2007): 20-21.
Book Chapters:
"Apt Affect: Moral Concept Mastery and the Phenomenology of Emotions." Consciousness & Emotion: Agency, Conscious Choice, and Selective Perception, edited by Ralph D. Ellis and Natika Newton. (Amsterdam: John Benjamins Publishing Company, 2005): 287–301.
Doctoral Thesis:
Beyond Emotional Cognitivism: Feelings, Norms, and Folk-Psychological Kinds
Invited Talks:
"Take two of these and forget me in the morning: Exploring the moral implications of the pharmacological manipulation of emotionally traumatic memories." Georgetown University Philosophy Department Bioethics Works-In-Progress Series, Washington, D.C., March 2007.
"Normativity and the Moral Life of Emotions." Versions presented to philosophy departments at University of California, Riverside, January 2006; California State University, Northridge, January 2006; University of Western Ontario, February 2006; University of Minnesota, Duluth, February 2006; University of Kansas, February 2006; and University of South Carolina, February 2006.
"Emotions and Creative Engagement with Value." Department of Philosophy, University of California, Irvine, January 2006.
"Martha Nussbaum's Neo-Stoic Account of the Emotions: A Critique from the Philosophy of Mind and Feminist Moral Psychology." Joint presentation with Matthew Burstein, with Martha Nussbaum as commentator. Georgetown University Philosophy Department Colloquium Series, Washington, D.C., May 2004.
Conference Presentations:
"Propranolol and the Moral Significance of Memory." Brain Matters: New Directions in Neuroethics, Halifax, Nova Scotia, September 2009.
"Toward a Theory of the Reactive Attitudes" with Coleen Macnamara. Rocky Mountain Ethics Congress, Boulder, Colorado, August 2009.
"The Moral Costs of Forgetting: Beta-blockers & the Blunting of Traumatic Memories," 7th Congress of the International Network of Feminist Approached to Bioethics, Rijeka, Croatia, September 2008.
"The Moral Costs of Memory Manipulation." Part of panel presentation, "In Search of the Moral Brain: How is Neuroscience Shaping our Conception of Moral Personhood?" American Society for Bioethics and Humanities Annual Meeting, Washington, D.C., October 2007.
"Sentimentalism and the General Point of View in Hume's Moral Theory." International Hume Society Conference, Las Vegas, Nevada, August 2003.
"Apt Affect: Moral Epistemology and the Phenomenology of Emotions." Brown Graduate Student Philosophy Conference, Brown University, Providence, Rhode Island, February 2003.
"Apt Affect: Moral Concept Mastery and the Phenomenology of Emotions." Southampton Postgraduate Conference Making Sense of Emotion: Philosophies of Art, Ethics and Mind, University of Southampton, United Kingdom, February 2002.
Commentaries:
Comments on "Michael Slote's Unjustified Rejection of Neo-Aristotelian Ethics" by Eric Silverman. American Philosophical Association Pacific Division Meeting, San Francisco, California, April 2007.
Comments on "Paris, Politeness and the Treatise" by Mikko Tolonen. International Hume Society Conference, Toronto, Ontario, July 2005.
Comments on "Two Distinctions in Hume's Moral Theory" by John Corvino. Prepared for International Hume Society Conference, Helsinki, Finland, August 2002.
Winter, 2010, Problems in Metaethics: Realism/Antirealism, The University of Western Ontario [Graduate Seminar]
Winter, 2010, Emotions in Ethics and the Law, The University of Western Ontario [Undergraduate reading course]
Winter, 2009, Moral Motivation, The University of Western Ontario [Graduate reading course]
Winter, 2010, Fall, 2009, Winter 2008, Introduction to Ethics and Value Theory, The University of Western Ontario
Winter, 2010, Winter 2009 Morality and the Emotions, The University of Western Ontario
Fall 2007, Fall, 2008, Fall 2009 Metaethics, 3rd year level, The University of Western Ontario
Winter 2009, Normative Ethics, The University of Western Ontario
Fall 2007, Winter, 2008, The Ethics of Professional Relationships, The University of Western Ontario
Fall 2004, Winter 2005 Ethics, Values and the Emotions, Georgetown University [Instructor]
Summer 2001, Summer 2002, Introduction to Ethics: Theoretical & Applied, Georgetown University [Instructor]
The Health Professions:
June, 2007, Intensive Bioethics Course: Decisionmaking and Choices in the 21st Century. Small group facilitator. Kennedy Institute of Ethics, Georgetown University [Small Group facilitator]
Summer 2003, Ethical Issues in Public Health. Summer Institute in Health Policy and Management, Bloomberg School of Public Health, Johns Hopkins University [Teaching Assistant]
Fall, 2000, Clinical Bioethics Course for second-year medical students. Georgetown University School of Medicine [Small Group Facilitator]