Project Description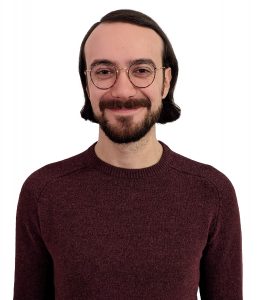 Bioethics

Public Health Ethics

Social and Political Philosophy
Clinical Ethics Fellow;
Centre for Clinical Ethics, Unity Health Toronto and University of Toronto
I am a Clinical Ethics Fellow at the Centre for Clinical Ethics with Unity Health Toronto and the University of Toronto. I was previously a Postdoctoral Associate in the Rotman Institute of Philosophy and the School of Health Studies at Western University working with Dr. Maxwell Smith on public health ethics related to COVID-19 and other pandemics. I was also previously a Mitacs Accelerate Postdoctoral Fellow in the School of Public Health and Social Policy at the University of Victoria working with Dr. Nathan Lackowsky and the Community-Based Research Centre (CBRC) on building intergenerational solidarity around the history of HIV.
I completed my PhD in Philosophy at York University in Toronto and my dissertation focused on the social and political dimensions of the ethics of pre-exposure prophylaxis (PrEP) as HIV prevention among men who have sex with men (MSM). I used the moral concepts of risk, trust, and solidarity to argue against an overly medical conception of the ethics of PrEP and toward a more socially and politically informed one, which demonstrates how deeply different HIV treatment and prevention strategies affect the lives, relationships, and communities of MSM, specifically gay, bisexual, and queer men in North America.
I completed my MA in Philosophy at Western University and my BA (Hons.) in Philosophy, with a minor in Classical Studies, at the University of Manitoba. I have also volunteered for the Canadian High School Ethics Bowl (Ethics Bowl Canada), the AIDS Committee of Toronto (ACT), and the Manitoba Association for Rights and Liberties (MARL).
My research interests are in bioethics, public health ethics, and social and political philosophy more broadly. I endeavour to apply the theoretical and conceptual tools of philosophy and ethics to practical issues, including public health, LGBTQ2S+ health, HIV/AIDS, and COVID-19. My dissertation demonstrated how medical technologies affect the people who use them in myriad social and political ways and why it is important to understand the critical and historical context of their use today. While my recent work has focused on the moral concepts of risk, trust, and solidarity in terms of HIV/AIDS, I want to apply the lessons learned during the past decades with HIV/AIDS to COVID-19 and other pandemics.
I have focused specifically on solidarity in my postdoctoral work because it has been particularly important during the ongoing HIV/AIDS pandemic within LGBTQ2S+ communities. Solidarity is also often referenced today as an important part of our responses to the COVID-19 pandemic, so I am interested in the following questions: How we can better understand solidarity during pandemics and apply that understanding to the present situation? What do public health authorities and policymakers actually think a commitment to solidarity requires of us? And what does being in solidarity with others really mean for the success of our present public health responses?
Montess, Michael. (2023). "Creating the Conditions for Trust Around PrEP as HIV Prevention: The Relationships of MSM with Sexual & Romantic Partners & Healthcare Providers". International Journal of Feminist Approaches to Bioethics, 16(1): 77-102. https://www.utpjournals.press/doi/abs/10.3138/ijfab-16.2.03
Montess, Michael. (2022). "The Politics of PrEP: Stigma, Trust, and Solidarity". In The Routledge Companion to Gender, Sexuality and Culture, edited by Emma Rees. https://www.taylorfrancis.com/chapters/edit/10.4324/9780367822040-31/politics-prep-michael-montess
Montess, Michael. (2021). "Contextualizing Risk in the Ethics of PrEP as HIV Prevention: The Lived Experiences of MSM". Kennedy Institute of Ethics Journal, 31(4): 343-372. https://muse.jhu.edu/article/840498
Montess, Michael. (2020). "Demedicalizing the Ethics of PrEP for HIV Prevention: The Social Effects on MSM". Public Health Ethics, 13(3): 288–299. https://doi.org/10.1093/phe/phaa016
Course Instructor:
University of Manitoba, Department of Philosophy
Ethics & Biomedicine (Summer 2022)
University of Victoria, School of Public Health & Social Policy
Health Policy & Health Governance [Online] (Fall 2021)
York University, Department of Philosophy
Seminar in Ancient Philosophy: Love & Friendship (Winter 2019)
Teaching Assistant:
York University, Department of Philosophy
Professional Ethics in Computer Science [Online] (Fall 2020)
Modes of Reasoning: Social Issues [Online] (Summer 2019 & Summer 2017)
Ancient Philosophy: Plato & Aristotle (Winter 2018 & Fall 2018)
Theoretical Ethics (Fall 2017 & Summer 2016)
The Meaning of Life (Winter 2017, Winter 2016 & Fall 2015)
Applied Ethics (Fall 2016)
Western University, Department of Philosophy
Global Justice & Human Rights (Winter 2013)
Media Ethics (Fall 2012)
University of Manitoba, Department of Philosophy
Introduction to Philosophy (Winter 2015 & Fall 2011)
Business Ethics (Fall 2014)
Critical Thinking (Winter 2011)