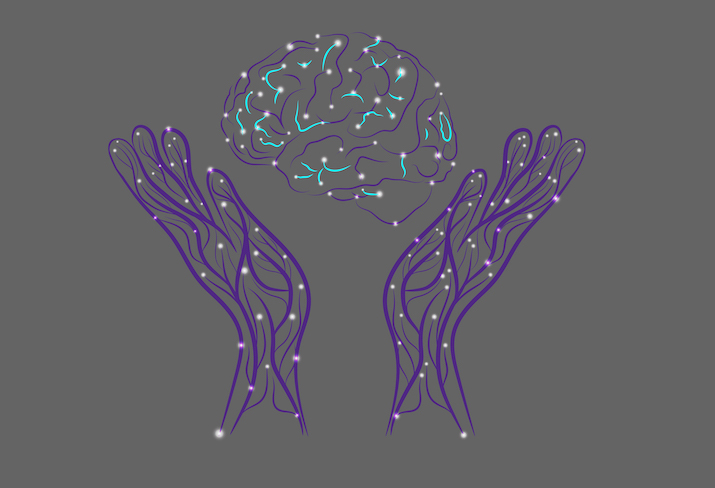 Emerging Minds Colloquium Series
22 January 2021

-

23 April 2021
Beginning January 2021, The Rotman Institute of Philosophy will be hosting the 'Emerging Minds' colloquium—a series of virtual talks that will take place on selected Friday evenings. Speakers will include members of the Institute and scholars from around the world. We invite you to take part by both presenting and attending, in order to network with others who are completing novel interdisciplinary work in science and philosophy. More details to come soon. Please direct any inquires regarding this event series to Jaipreet Mattu.
The Problem of Trustworthy AI in Medicine
Paul Istasy, Medical Student; Schulich School of Medicine and Dentistry, Western University
---
Date: Friday, January 22, 2021
Time: 6:00PM EST
Duration: 20 minute talk, followed by 15 minute question/answer period
Host: Ben Chin-Yee
Presentation Style: powerpoint
---
Abstract:
This paper argues that under a patient-centered model of care, the notion of trustworthy artificially intelligent systems is inherently misconstrued. Trust is an essential component of the physician-patient relationship. Current models of the clinical encounter focus on shared decision-making, whereby physicians develop management plans with patients and actively elicit and integrate patients' values and preferences into clinical decisions. With the increasing use of artificial intelligence (AI) in medicine, there is a growing concern about how this will influence the physician-patient relationship. While the majority of the relevant literature examines the dynamics of human-machine relationships, the influence that these machines have on human-human relationships remains an understudied topic. The trust in physician-patient relationships is determined by the competence and integrity of a physician—the former is self-evident, and the latter is required for identification-based trust, which is a type of trust whereby a physician identifies with and incorporates a patient's values in medical decision-making. I provide an analysis of the physician-patient trust relationship in light of the introduction of medical AI. I demonstrate that even if artificially intelligent systems show superior competence to physicians in certain tasks, they will ultimately fail to display integrity and thereby, eliminate any possibility of identification-based trust between the patient and the physician. To this end, medical AI systems cannot be considered the epistemic authority in a medical setting and if introduced without philosophical scrutiny it may adversely affect the physician-patient trust relationship.
JOIN EVENT (Zoom waiting room will be opened 15 minutes prior to start of the event)
A Roundtable with Rotman Postdocs: Life After the PhD
---
Date: Friday, January 29, 2021
Time: 7:00PM EST
Duration: 30 minute presentation with 30 minute question/answer period
Host: Jaipreet Mattu
Presentation Style: roundtable
---
Summary:
Join the seven current Rotman postdoctoral researchers to discuss their academic journey, current research interests, and experiences conducting interdisciplinary research at The Rotman Institute. The postdocs will also provide prospective students advice on applying for postdoctoral positions and answer audience questions during a question-answer period.
View the profiles of the Rotman postdocs:
Bean-In-The-World: On the Complexity of Plant Behavior
Vicente Raja, Postdoctoral Fellow; Rotman Institute of Philosophy, Western University
---
Date: Friday, February 19, 2021
Time: 4:00PM EST
Duration: 30 minute talk, followed by 15 minute question/answer period
Host: Ed Baggs
Presentation Style: powerpoint and video
---
Abstract:
Plants move. A lot. Their world is about soil, water, and sun, but also about luring insects for pollination or avoiding being eaten by caterpillars. Being able to move helps plants in some of these activities and, like other plant behaviors (e.g., communication, habituation), that ability is way more complex than one would expect. In this presentation, I am going to talk about such a complexity of plant movement, in particular, and plant behavior, in general. To do so, first I am going to address the importance of notions like complexity or nonlinearity for the study of behavior. This will allow me to frame the study of particular plant behaviors within a larger enterprise of the behavioral and cognitive sciences. Then, I will show a study of the dynamics of plant movements of nutation. This study is performed on common beans common beans (Phaseolus vulgaris L.) in two conditions—with and without a support to climb onto—and is based on three typical signatures of adaptively controlled processes and motions: harmonicity, predictability, and complexity. The results I will report support the hypothesis that patterns of nutation are influenced by the presence of a support to climb in their vicinity, suggesting that plant behavior could be understood as a goal-directed activity possibly involving the perception of the support to climb and the control of action towards it. In the last part of the presentation, I will evaluate several implications of this suggestion.
JOIN EVENT (Zoom waiting room will be opened 15 minutes prior to start of the event)
Speaker: Max Dresow, Doctoral Candidate; University of Minnesota
Time: 4:30 pm EST
Other details TBD
Speaker:
Alexander Pereira, Master's student, University of Sydney
Other details TBD