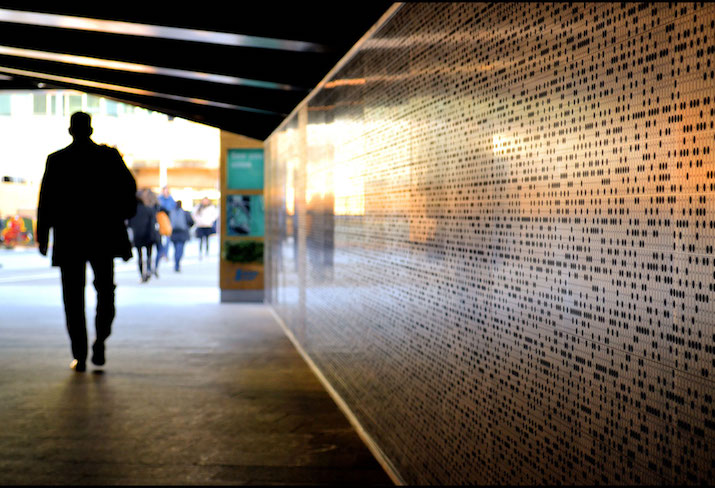 The promises and perils of A(rtificial) I(ntelligence)
18 October 2019, 1:00 pm

-

3:30 pm

EDT
The rise of artificial intelligence inspires both fear and optimism. The creation and use of machines and software capable of learning and developing the ability to think and behave autonomously promises significant social benefits, but also great social upheaval. AI will affect how we travel, work, and receive health care. It will impact the quality and type of information available for these and many other purposes. Managing the benefits and the burdens of AI will involve thinking not only about the science and engineering of AI, but also the values that drive and regulate its creation and use.
This symposium will be devoted to discussing a range of scientific and social aspects of AI from a variety of disciplinary perspectives. It will shed light on what counts as AI and how to responsibly regulate these technologies. The symposium will comprise a lecture by postdoctoral associate Bartek Chomanski on the social and political implications of AI in addition to a panel of Western's experts in ethics, computer science, health science and information and media studies.
For planning purposes, advance registration is requested.
---
SCHEDULE
1:00 – 1:30 pm – Lecture by Bartek Chomanski
1:30 – 1:50 pm – Question & Answer Period
1:50 – 2:00 pm – Coffee Break (light refreshments will be provided)
2:00 – 3:30 pm – Panel Discussion
---
LECTURE
Bartek Chomanski – Ethical Issues in Artificial Intelligence: a Survey of Selected Problems
Abstract: Artificial Intelligence (AI) has become a pervasive feature of our everyday lives. AI not only helps with relatively routine activities, by recommending movies or personalizing ads; it also plays an increasingly central role in weighty, often life-changing decisions, from determining creditworthiness to identifying children most at risk of neglect and abuse. Algorithms are also used to shape our consumption of information, potentially influencing public discourse and democratic participation. These developments raise understandable concerns about a diverse range of issues, from the lack of human involvement and accountability, through algorithmic bias and opacity, to the algorithms' use of personal data on a massive scale and the corresponding threats to privacy.
The stakes become even higher when we consider short- and long-term future of AI, from autonomous vehicles and autonomous weapons systems, through labor automation and the threat of technological unemployment, to, perhaps at some very distant date, the emergence of artificially intelligent beings that may equal and even surpass human intelligence.
In this talk, I will survey some of the ethical and public policy challenges arising out of present and future development of AI, and canvass a few (sometimes incompatible) solutions proposed by the thinkers concerned with social and political impacts of AI.
---
PANELISTS
Jacquelyn Burkell is the (Acting) Associate Vice-President (Research), and an Associate Professor in the Faculty of Information and Media Studies. Her research focuses on the empirical study of the interaction between people and technology, with a particular emphasis on the role of cognition in such interactions.
Bartek Chomanski is a Postdoctoral Associate at the Rotman Institute of Philosophy, Western University. His research focuses on the ethics of emerging technologies, and in particular on how the development of increasingly more powerful artificial intelligence will impact both our near and distant future.
Dan Lizotte is an Assistant Professor in the Department of Computer Science and the Department of Epidemiology & Biostatistics. His primary research interests are medical health informatics, machine learning, and clinical decision support.
Jacob Shelley holds a joint appointment as an Assistant Professor with the Faculty of Law and the School of Health Studies in the Faculty of Health Sciences. His research examines the proper limits and role of law in promoting public health and preventing chronic disease, as well as issues that arise at the interface of law, health science, and ethics.
Anthony Skelton (Panel Moderator) is Acting Director of the Rotman Institute of Philosophy and an Associate Professor in the Department of Philosophy. His research focuses on issues in moral philosophy and practical ethics.
Max Smith is an Assistant Professor in the School of Health Studies, Faculty of Health Sciences. His research bridges philosophical scholarship with social science research methods to investigate declared values in public health policy, practice, and research.
---
Photo credit: Message From The Unseen World by Roger Marks (license)
Share This, Choose Your Platform!