Project Description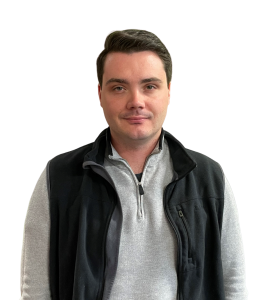 Ontologies and Knowledge Graphs

Human Computer Interaction  

Neurosymbolic Computation 
Rotman Institute of Philosophy
Western University
Western Interdisciplinary Research Building
London, Ontario, Canada
N6A 3K7
Doctoral Student;
Faculty of Information & Media Studies, Western University
John Kausch received an MA Honours in Linguistics from the University of Edinburgh, and an MsC in Information Science from City, University of London. His primary research interest is in the use of information ontologies to aid users in performing knowledge translation tasks. His work incorporates philosophy, linguistics, computer science, mathematics, and library/information science. It also has implications for fields like human computer interaction and emerging fields in artificial intelligence such as neuro-symbolic computation. 
WUGSOM 2023: The Glass Bead Game and the History of Pansopht 
LCC10: A Prototype for De Arte Combinatoria 
FIMS Mediations 2023: Using Panlex Swadesh Lists to Create a Phonosemantic Writing System 
Future of Text 2022: Why We Need a Semantic Writing System 
ICBO 2022: Testing Ontology Embedding Visualization 
Kausch, J. (2024) (forthcoming) Nuclear Semiotics and Knowledge Organization: Five Design Heuristics for Semantic Primitives. Proceedings of ISKO 2024. 
Kausch, J. (2023) (forthcoming) The "Universal" Rebus Principle and Phonosemantic Compounding. The Journal of Universal Language. 
Kausch, J. (2022) Can There Be Non-Sequential Text? The Future of Text, Vol. III 
Kausch, J. (2022) Testing Ontology Embedding Visualization. Dissertation for Msc in Information Science. Humanities Commons. 
Kausch, J. (2017) Denotation Ambiguity Scoring For Panlingual Lexical Translation Inference. Dissertation for MA Hons Linguistics. Humanities Commons.