The Problem of Institutional Distrust and Injustice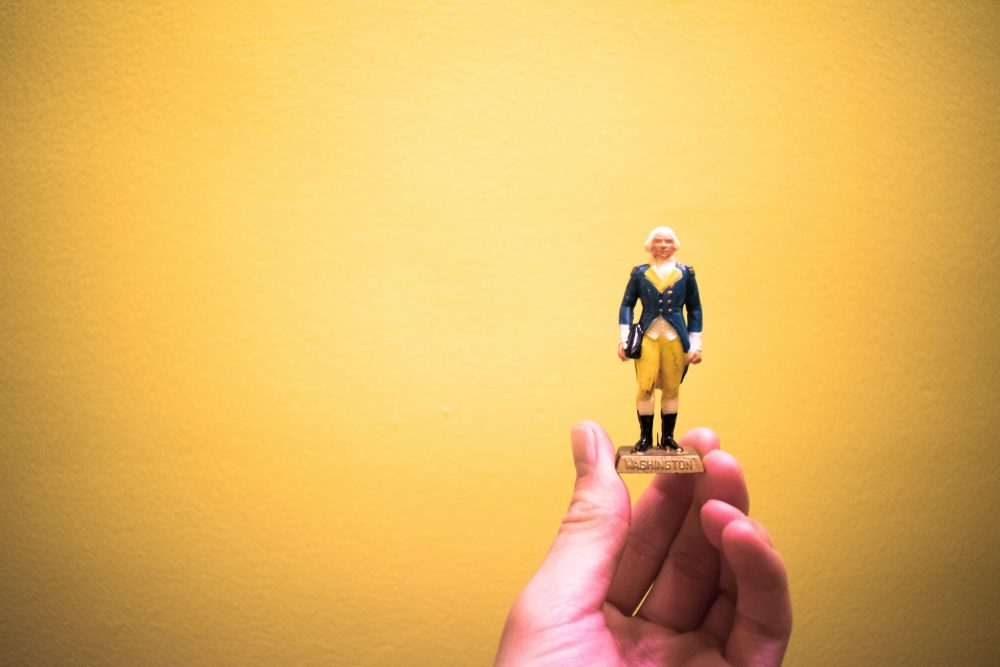 We hear, time and time again, that Western societies are facing a novel "crisis of trust"—one that is marked by declining trust in public institutions (see, e.g., Eschenbach 2019a, Brooks 2020, Czerski 2017). Yet institutional distrust, specifically among socially marginalized groups, has long been a concern in these societies. Included are the distrust of Black communities in the police, of LGBTQ+ people in health care, of Indigenous peoples in child welfare, etcetera. This project focuses on the chronic distrust by some marginalized communities in public institutions and how this distrust is rooted in systemic injustice. One of the goals is to increase awareness of this problem—what I call the "problem of institutional distrust and injustice"—and how it differs from the immediate crisis of trust. The central aim, however, is to develop a philosophical framework for understanding and responding to this distrust.
Carolyn McLeod (Rotman Institute of Philosophy, Western University)

Tamia Knight (PhD Candidate, Wilfred Laurier University)

Heather Steward, LGBTQ+ bioethics specialist

Silke Birgitta Gahleitner, social science specialist
The overarching objective is to develop a philosophical framework for understanding and responding to the problem of institutional distrust and injustice, which concerns the chronic distrust by some marginalized communities in public institutions. The framework will provide answers to two sets of questions: one conceptual and one moral.
The Conceptual: How should we conceive of distrust that targets institutions and is motivated by injustice? How should we understand it and its counterpart of trust?
The Moral: How should institutions morally respond to this distrust? Should they aim, in response, to build public trust and if so when and how should they do that?
These questions are connected in that answers to the second set depend on answers to the first. Distrust is often morally problematic, yet only once we understand it can we develop a useful strategy for responding to it. Similarly, only once we understand trust can we know how to build it and why or when to build it. For instance, the 'why' of building trust concerns how valuable trust is, which itself depends on what trust is.
The above questions are unique to this project even though philosophers have written extensively about trust (e.g., Faulkner & Simpson 2017, McLeod 2020a, Simon 2020). They have written less about distrust and institutional (dis)trust (although on distrust, see Ullmann & Margalit 2004, Hawley 2014, D'Cruz 2020; and on institutional (dis)trust, see Townley & Garfield 2013, Alfano & Huijts 2020). None have developed a theory of institutional (dis)trust that takes seriously how the bearers of these attitudes are positioned within systems of oppression and privilege that can profoundly influence what their (dis)trust is like. The framework I develop will be distinctive in this way. It will also concentrate on how public institutions should respond to institutional distrust that is shaped by injustice embedded within these institutions and the wider society. By contrast, what little literature there is on institutional distrust focuses mainly on the immediate decline in institutional trust (e.g., O'Neill 2002, Eschenbach 2019b, Vallier 2021, Brooks forthcoming), rather than the chronic institutional distrust of socially marginalized people. The latter problem is unique and so demands a unique response.
Additional objectives are the following: to increase public awareness of the problem of institutional distrust and injustice by giving talks in public lecture series and publishing popular articles or blog pieces; to develop the philosophical framework I've proposed in a scholarly monograph and in scholarly articles and presentations; to demonstrate how one could use this framework by applying it to cases of institutional distrust and injustice that occur in two institutional settings—child welfare and health care—and by presenting these findings in both scholarly papers and a white paper; to ensure that the findings cohere with documented experiences of marginalized people who exhibit the relevant distrust; and lastly, to rigorously train graduate and undergraduate students in all or at least some of these different research activities.
The broader potential benefits are substantial. They include the rigorous training of graduate and undergraduate students in conceptual and moral analyses, applying their philosophical skills to a real-world social problem, and translating their knowledge for non-academic audiences. Students will contribute to all concrete outcomes of this project, which will include popular pieces (e.g., blogposts or op-eds) written for the general public, representatives of public institutions, or socially marginalized communities that show high rates of institutional distrust. Members of these audiences should benefit by learning more about institutional distrust and injustice and how to combat it, or—in the case of marginalized people—by having those in power (e.g., public policymakers) gain this knowledge and possibly (hopefully) put it into practice.
There is empirical literature documenting the social problem of institutional distrust and injustice (e.g., Gamble 1997, Boulware et al. 2003, Hoyt et al. 2012, Durr 2015, Leckey et al. 2021, Monture 1989), but there has been little reflection on it in philosophy. When it comes to institutional distrust, philosophers have been more focused on the immediate crisis of trust (e.g., Eschenbach 2019b, Vallier 2021). They have yet to examine carefully how this issue of declining trust differs from that of chronic distrust among marginalized people, and how the institutional response should differ.
Philosophers certainly have important contributions to make to public discussions about institutional distrust and injustice. They could create a theoretical framework of institutional (dis)trust that sheds light on the nature of this problem and what a proper response to it would look like. Their role would be to provide answers to the conceptual and moral research questions that I've identified. Unfortunately, helpful answers are currently lacking in philosophy.
The conceptual questions concern how to understand institutional distrust that is rooted in injustice and the contrary of institutional trust that is rooted in justice. They require one to do conceptual analyses that take as their starting point relationships of social inequality and acknowledge how they tend to shape people's (dis)trust. Similar analyses occur in feminist and anti-racist or anti-oppressive philosophy about concepts such as autonomy (e.g., Stoljar 2018, Mackenzie & Stoljar 2000), knowledge (e.g., Anderson 2020, Grasswick 2018, Kidd et al. 2017), and ignorance (e.g., Mills 1997, Sullivan & Tuana 2007). Very few theories of (dis)trust in philosophy have such a starting point or orientation. And those that do (Krishnamurthy 2015, D'Cruz 2019) tend not to focus on institutional (dis)trust. The closest theory to the kind I envision for this project is that of Meena Krishnamurthy, who defines the distrust of people who face systemic injustice as the "confident belief that [the other] will not act justly or as justice requires" (2015, 391). While this account is useful for understanding some distrust that stems from injustice, it is too narrow for describing all of it. Consider that distrust will involve a "wary suspicion" (Jones 1996, 7) rather than a confident belief that the other will act unjustly when it is grounded in past injustice that is subtle: that manifests itself in terms of microaggressions, for example, or artful forms of stereotyping (Demir-Doğuoğlu n.p.). A theory of (dis)trust that can accommodate cases like these, particularly as they appear in institutional contexts, is missing from the philosophical literature.
In terms of the moral questions for this project, there is some literature on how or whether to build trust in the face of distrust (Weinstock 1999, Budnik 2021, Hardin 1999), yet the relevant theories tend not to focus on institutional trust or on institutional distrust that stems from injustice (although do see Williams 1998). Most philosophers would argue that we should build trust only when trust is warranted or would be beneficial (e.g., Baier 1986). Some see value in distrust (Krishnamurthy 2015), while others emphasize how harmful distrust can be (D'Cruz 2019). Christian Budnik has claimed that building mere reliance, which differs from trust, is sufficient, particularly between citizens in a democracy (2021). By contrast, others say that normally we should aim for trust, including in our interactions with institutions (Alfano & Huijts 2020, Jones 2012). Those who discuss the value of institutional trust often give strategies for improving it (e.g., Warren 1999, Solomon & Flores 2003, Hall 2005), but since they are not responding directly to the problem of institutional distrust and injustice or are focusing on only one element of this problem (i.e., a lack of representation of marginalized groups within public institutions; Williams 1998), their suggestions fall short. A framework for building institutional trust in the face of institutional distrust and injustice is needed in philosophy.
In my view, the problem of institutional distrust and injustice is unique compared to the general decline in trust in public institutions and so deserves to be analyzed on its own. The former concerns distrust that is chronic and not preceded by earlier institutional trust. It is rooted in both current and historical injustice and is not the result of misinformation or the like. The sources of it are real, making the distrust itself reasonable, unlike some of the institutional distrust that explains the recent crisis of trust (Prooijen et al. 2021, Kim & Cao 2016, McKay & Mills 2021, Pummerer et al. 2022). Responses to it require changes to public institutions themselves rather than to the people doing the distrusting. I discussed these ideas in public talks I gave with two undergraduate interns which focused on the medical distrust that underlies high rates of vaccine hesitancy among some racially marginalized groups in North America (McLeod et al. 2021). I will develop them further for this project, in both scholarly and popular articles that help to clarify the nature of the problem I'm studying and encourage greater awareness of it.
In responding to my main research questions—the conceptual and the moral—I will be creating the philosophical framework that I've proposed. The framework will be designed specifically for the problem of institutional distrust and injustice, although parts of it should be relevant to the problem of declining institutional trust. These matters are not so distinct that our solutions to them could not overlap. The monograph I write will lay out the framework and discuss the broader significance of it.
Faculty:
Carolyn McLeod, Rotman Institute of Philosophy
Graduate Students:
Tamia Knight, Wilfred Laurier University
External Voices:
Heather Stewart
Silke Birgitta Gahleitner
Image Credit: Ben Noble Unsplash