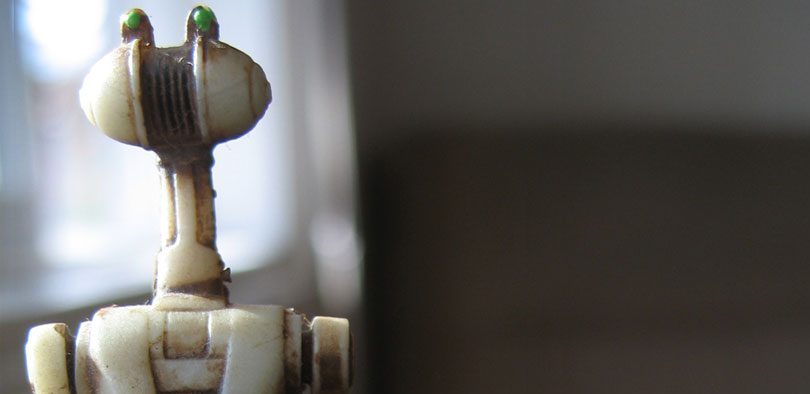 Panel Discussion: Responsible Robotics: Shaping a future with robots worth wanting
15 March 2017, 3:00 pm

-

4:30 pm

EDT
ABSTRACT
---
On the cusp of the robotics revolution we will now encounter robots in our day-to-day lives whether it's a robot to deliver our pizza or greet us in the shopping mall, or having a robot assist a surgeon perform a surgery. Not only will this powerful technology provide us with incredible benefits, relieving us from dull or dangerous activities, but it will also introduce negative consequences that we must deal with. Consequences such as: how can we ensure that the robot is safe and secure, or how will the robot protect our privacy when we interact with it? These are the kinds of questions that the field of robot ethics addresses and it is time to turn these reflections into concrete action. The field of responsible robotics aims to do just that by bringing together robot ethicists, policy makers, and industry leaders to brainstorm about the kind of regulation needed to protect consumers without stifling innovation.
PANELISTS
---
Aimee van Wynsberghe is assistant professor of ethics and technology at the Technical University of Delft. She is co-founder and president of the Foundation for Responsible Robotics. She is also a member of the 4TU center for ethics and technology where she heads the robotics task force. With the help of an NWO personal research grant she is researching how we can responsibly design service robots. Her past research looked at evaluating and designing care robots.
Christopher Schlachta is a Professor in the Department of Surgery and the Department of Oncology at the Schulich School of Medicine and Dentistry, Western University. He is also Medical Director of CSTAR (Canadian Surgical Technologies & Advanced Robotics) at London Health Sciences Centre. He is known for his clinical expertise in minimally invasive surgery and in particular laparoscopic and computer-assisted surgery for gastrointestinal diseases oncology.
Ryan Gariepy is Chief Technology Officer of Clearpath Robotics. As CTO, he drives the development of Clearpath's autonomous control software while providing technical strategy for the company's product lines and managing external research partnerships.
Jesse Kirkpatrick is Assistant Director of the Institute for Philosophy and Public Policy at George Mason University, an affiliate Assistant Research Professor in Mason's graduate neuroethics concentration, and a Politico-Military Analyst for Johns Hopkins University's Applied Physics Lab. He specializes in political and moral philosophy, with an emphasis on the just war tradition, emerging technologies, human rights, and security studies.
Kristen Thomasen is an Assistant Professor of Law, Robotics and Society at the University of Windsor. She is a member of the University of Windsor's LTEC Lab for law, technology and entrepreneurship. Her current research focuses on the Canadian regulation of drones, and the impact of drone technology on privacy in public spaces.
MODERATOR
---
Anthony Skelton (Rotman Institute of Philosophy, Western University)
EVENT POSTER
---
Download a copy of the event poster.
EVENT VIDEO
---
EVENT TRAILER
---
View a brief trailer for this event.


This event was co-sponsored with the London Public Library.
Photo credit: Elias Gayles (license)
Share This, Choose Your Platform!