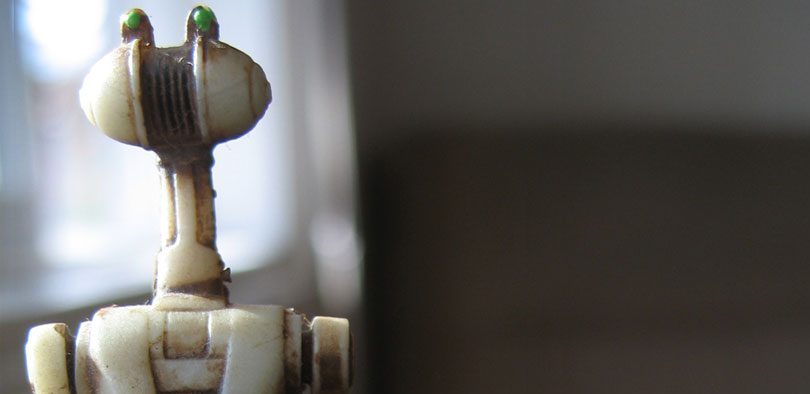 Aimee van Wynsberghe: Robot Ethics: What is it and why should we care?
16 March 2017, 3:00 pm

-

4:30 pm

EDT
ABSTRACT
---
The 21st century is predicted to be the century of service robots. Service robots differ from factory robots in that they function in unstructured and unpredictable human environments and will even co-operate with humans. They can already be found in: neighbourhood stores for greeting us; hospitals to help with surgeries, rehabilitation, or for the delivery of sheets and medications; and, our homes for vacuuming or cutting the grass. Robots have proven effective in construction, farming, education, and agriculture. The latest developments even have service robots as humanitarian support systems for delivering resources as emergency response aids, or for the tracking of endangered species. The good that will come from robots seems limitless; however, they also hold the potential for negative consequences (e.g. displacement of workers, unsafe situations, and infringement of rights). The field of robot ethics is dedicated to addressing both the positive and negative issues related to the design, development, and deployment of robotics-at-large. This talk will introduce the domain of robot ethics as well as the reasons for which every citizen ought to be informed and concerned with the rise of service robots in our daily lives and spaces. What's more, given that design choices impact both the good and bad outcomes of robots, there are reasons to be concerned if ethical considerations are not taken into account in the design and development of service robots rather than their implementation exclusively. Robot ethicists want to uncover the positives to come from this technology and help steer the development accordingly. It is through thoughtful reflection and deliberation of the kind shown in this talk that will help us to shape a future with robots that is worth wanting.
SPEAKER PROFILE
---
Aimee van Wynsberghe is assistant professor of ethics and technology at the Technical University of Delft in the Netherlands. She is co-founder and president of the Foundation for Responsible Robotics. She is also a member of the 4TU center for ethics and technology where she heads the robotics task force. With the help of an NWO personal research grant she is researching how we can responsibly design service robots. Her past research looked at evaluating and designing care robots.
Read more about Aimee van Wynsberghe.
EVENT POSTER
---
Download a copy of the event poster.
EVENT VIDEO
---


This event was co-sponsored with the London Public Library.
Photo credit: Elias Gayles (license)
Share This, Choose Your Platform!