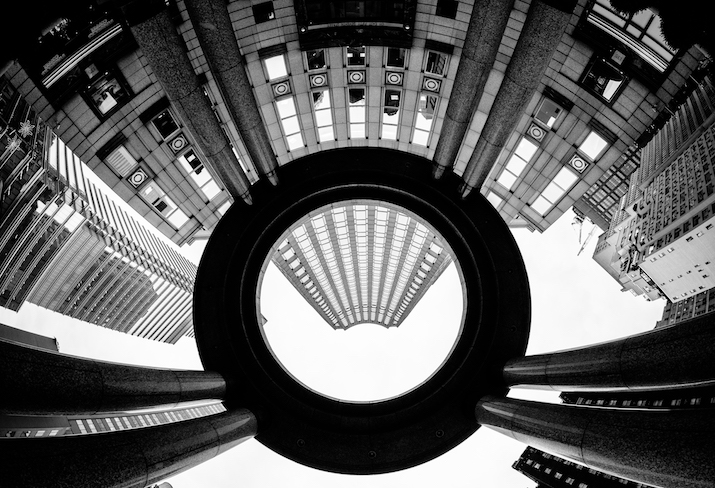 Evidence & Belief in the Age of Mass Information
7 November 2019

-

28 November 2019
Perhaps at no other time in history has information been more widely & easily accessible. But how reliable is it? What do we do when confronted with fundamental disagreement about matters of social importance, including climate change and vaccination? Whom should we trust? Experts might help us. But who counts as an expert? Our experiences of our own bodies and our surroundings gives us a great deal of information. But what happens when our experience is at odds with what we're told by doctors or other experts? When should expertise prevail? This series will examine the complex interplay of personal experience, evidence & belief in a variety of different contexts.
Each year, the Rotman Institute of Philosophy and the Department of Philosophy at Western University organize a public lecture series, co-sponsored with the London Public Library. The theme for this year's lecture series is evidence & belief. All lectures will be held in the Stevenson & Hunt Room at Central Library, on Thursday evenings in November, from 7 – 8:30 pm. Attendance will be free and open to the general public. Advance registration is not required.
The Misinformation Age
---
Thursday, 7 November 2019
7:00 – 8:30 pm
In an age where information is at our fingertips, why do we believe so many false things?  In this talk, I look at the history of science, and use simple models of human interaction, to see why one of our greatest strengths as humans – social learning – can lead us wrong.
SPEAKER PROFILE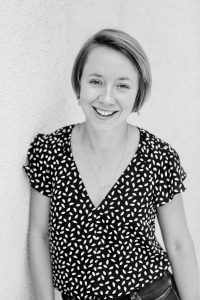 Cailin O'Connor is a philosopher of biology and behavioral sciences, philosopher of science, and evolutionary game theorist.  She is an Associate Professor in the Department of Logic and Philosophy of Science, and a member of the Institute for Mathematical Behavioral Science at UC Irvine. She is currently co- administering the NSF grant "Consensus, Democracy, and the Public Understanding of Science" with philosopher of physics James Owen Weatherall (previous NSF grant Social Dynamics and Diversity in Epistemic Communities).  Their co-authored trade book The Misinformation Age was published with Yale University Press.
Read more about Cailin O'Connor.
---
The Death of Expertise?
---
Thursday, 14 November 2019
7:00 – 8:30 pm
A common complaint among science communicators and political watchers is that nobody listens to experts anymore—about climate change, vaccines, GMOs, and more. This populist anti-intellectualism is seen as threatening to liberal democratic societies, because accurate knowledge is supposed to direct good, non-partisan governance. But public resistance to expert claims is better understood as a crisis of trust. Expertise is not dead, but instead is being recalibrated. Thinking about science (including its experts) in relation to society invites new ways of addressing public resistance to expert claims.
SPEAKER PROFILE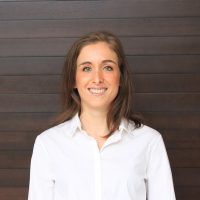 Maya Goldenberg is an Associate Professor in the Department of Philosophy at the University of Guelph. Her research addresses the fundamental epistemic question, "How do we know what to believe?" (or when are knowledge claims justified) in health care.
Most of Goldenberg's scholarship has addressed this question in the pressing context of evidence-based medicine, the decision making framework that relies on clinical trial evidence (especially randomized controlled trials) to inform individual patient care. While evidence based medicine is the standard of best practice in health research and health care, there has been inadequate attention to the philosophical assumptions underlying this transfer of knowledge from the laboratory to the bedside.  The success of this knowledge transfer has ethical implications, as patients' health and well-being are at stake.
More recently, she has broadened her research into the science-values complex to investigate vaccine hesitancy as illustrative of poor public trust in scientific institutions.
Read more about Maya Goldenberg.
"All in Your Head": Medicine's Worrisome Struggle with Subjective Evidence
---
Thursday, 21 November 2019
7:00 – 8:30 pm
Up to half of outpatients suffer from illness that has not been explained by objective medical tests. Practice guidelines suggest these symptoms must have psychological causes, but is it safe for medicine to reject evidence of disease when it's purely subjective? In this presentation I'll clarify problems with the science, and the safety, of "all in your head".
SPEAKER PROFILE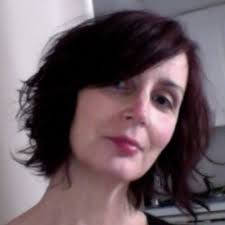 Diane O'Leary received a PhD in philosophy from the University of Sydney (1998) and an MA in philosophy from Syracuse University (1994).  Originally focused on Platonic metaphysics and epistemology, her work now considers applications of philosophy of mind to medicine. Dr. O'Leary has been a fellow at the Brocher Foundation in Geneva, evaluating scientific support for new diagnostic constructs intended to capture symptoms "caused by the mind".  As a Visiting Researcher at Kennedy Institute of Ethics during 2016-2018, Dr. O'Leary's work aimed to clarify ethical problems that arise in medicine with confusion about the mind's relation to the body.
Read more about Diane O'Leary.
Information and Disinformation in the Internet Age
---
Thursday, 28 November 2019
7:00 – 8:30 pm
The internet facilitates the spread of information, and disinformation. In the face of this, how can we tell what is and isn't trustworthy? This is one instance of a question that philosophers have discussed for millennia, the question of distinguishing reliable knowledge from unreliable. There's no easy answer, but I will offer some guidelines for forming beliefs in the internet age.
Please note that the speaker previously scheduled for this night had to cancel due to unforeseen circumstances. We are very grateful to Wayne Myrvold, from the Department of Philosophy at Western, who has graciously agreed to fill-in.
SPEAKER PROFILE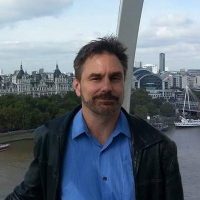 Wayne Myrvold is a Professor in the Department of Philosophy at Western University, and co-editor of Studies in History of Philosophy of Modern Physics. He has research interests in philosophy of physics, philosophy of science, and philosophy of mathematics.

Share This, Choose Your Platform!