Project Description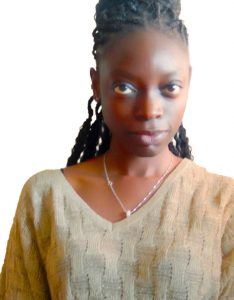 Doctoral Student in Theory & Criticism, Western University
Jevi is a theorist, researcher, developer, and experimental inter-disciplinary artist. She has worked in the IT industry over the years as an analyst, IT security consultant (ethical hacker), software programmer, and as a research assistant at OCAD University and University of Toronto. Her theoretical and research-creation practice explores our individual and societal relationships with technology; privacy; governance; immersion; and speculative fiction. She is a Business Informatics B.ASc. McMaster University graduate, and studied Machine Learning and Artificial Intelligence (PCert) at MIT. Hailed from a family of scribophiles, she enjoys photography, poetry and prose, and completed a study of Art & Design at the GBC School of Design, graduating with honours. She also studied Digital Media at OCAD University, and recently completed an MFA in Digital Futures at OCAD University. Jevi is currently pursuing a doctorate at the Centre for Theory and Criticism at Western University to expand on her theory of hypervolition developed during her masters.
My research, "Hypervolition: Imposed Desires", centres on the term hypervolition, which I coined in 2020. I defined as "the inability of consciousness to differentiate our real desires and choices, from algorithmically deduced and imposed desires and choices". This idea stemmed from my observations on the changes in our relationship with technology, and our use of algorithms. As algorithms continue to be part of our everyday lives to assist and influence behaviour, many questions and issues arise. For example, who is driving the decision making? What is considered normal and who determines it? The corruption of algorithms by capital. I noticed the effect of algorithms on our desire, and how it was becoming more difficult to find the divide between our true desires, and those swayed by algorithms. This distinction is important to our sense of self, and what it means to be human with a free will to choose in a technologically advanced world.
I coined the term hypervolition to describe this. The goal with this research is to create the interface between critical theory, art, and computational technology. This will serve as a catalyst for current and future discussion. From this I developed a theory that extends Michel Foucault's concept of disciplinary power, and Byung Chul Han's ideas on the neuronal, within the framework of Jean Baudrillard's hyperreal. My proposed Orders and Phases describe the orders of how a person's desired ideal affects their volition, and the phases of how a person's choice environment can be altered.
In my research, I first engage in a critical study of this observed relationship with technology. This first step is to recognise the ongoing proliferation, and assess the philosophical, societal, and psychological impacts. Second, I aim to create a vocabulary within critical discourse that can describe what is being observed. Finally, I use art to explore the ideas in the research, and to translate the ideas into creative forms. The goal is to show the results of the research in formats that are easy to understand in order to increase the audience reach.
MFA Thesis 
 

Hypervolition: Our Sacrifice of Choice

 
Conference Presentations 
Nov 2021.

Panel Discussion. 

Hypervolition: Our Sacrifice of Choice (Theory Focus) in 'Cultures of Collectivity: Science, Technology and Networks'.

 

Midwest Modern Language Association Conference.

Loyola University. Wisconsin, USA.

 

 

Oct 2021.

Panel Discussion.

Hypervolition: Our Sacrifice of Choice (Theory & Art) in 'Byung-Chul Han and Contemporary Art'.

 

Universities Art Association of Canada.

Toronto, Canada.

 

Jul 2021.

Presentation.

Hypervolition: Our Sacrifice of Choice (Theory & Art).

 

Precarious Futures: 7th Annual PGR Studio Conference

, Birmingham City University, England, UK.

 

Jun 2021.

Facilitator.

'

Artificial Intelligence Issues Beyond Ethics'.

 

The Society for Philosophy and Technology Technological Imaginaries Conference.

Lille, France.

 

May 2021.

Panel Discussion.

Hypervolition: Our Sacrifice of Choice (Theory & Art) in 'Imagery from On The Brink'.

 '

On the Brink' Biennial Social and Political Thought Graduate Conference.

Nova Scotia, Canada. 

 

Mar 2021.

Panel Discussion.

Hypervolition: Our Sacrifice of Choice (Theory Focus) in 'Immersion and Simulation'.

 

Intersections Cross-Sections Graduate Conference.

York U/Ryerson University.

Toronto, Canada.

 

Mar 2021.

Panel Discussion.

Hypervolition: Our Sacrifice of Choice (Art Focus) in 'Digital (Re)vision'.

 

Radical (Re)worlding Symposium & Exhibition.

University of British Columbia. Vancouver, Canada.

 

Feb 2021. 

Poster Session.

Hypervolition: Our Sacrifice of Choice (Theory Focus) in 'Undergraduate and Graduate Research'.

 

 

College Art Association of America 109th Annual Conference.

New York, USA.

 
Sep 2021 – Present     Teaching Assistant, 2652Y Intro to Digital Photography, University of Western Ontario
Jan 2021 – Apr 2021     Teaching Assistant, VISM 2002 History of New Media Art, OCAD University.
Jan 2020 – Apr 2020     Class Assistant, INCD-6012 Lab 2: Prototype Generation, OCAD University.