From the end of February through early March, Jenann Ismael, Professor of Philosophy at University of Arizona, came to the Institute for a two-week stay. On February 28 Dr. Ismael took part in a Rotman Dialogue–an informal discussion of her recent book, "How Physics Makes Us Free", led by Adam Koberinski. The event was a great success, and will become part of a new event-series we'll host beginning next year. Thank you to Adam for leading the inaugural Rotman Dialogue!
In February Rotman members also took part in our third-annual curling event, Philosophers on Ice III! This year's curling event was hosted at the London Curling Club. Thank you to everyone who joined in on the fun!
Additional announcements from our members are listed below, in alphabetical order.
Rob Corless attended the ANODE (Auckland Numerical Ordinary Differential Equations) 2018 workshop, held February 19-23 in Auckland, New Zealand.
Michael Cuffaro and Molly Kao will be giving a joint presentation on "Employing Agent-Based Computer Simulations in Developing Theories of Distributive Justice," at the Models and Simulations 8 Conference, in South Carolina, 15-17 March, 2018.
Michael Cuffaro has had a symposium proposal "The Philosophy of Open Quantum Systems" accepted to the Philosophy of Science Association meeting in Seattle this November 2018. Other participants include: Gemma De las Cuevas, Stephan Hartmann, Jus Uffink, and David Wallace.
Michael Cuffaro has been invited to speak on "Information Causality, the Tsirelson Bound, and the 'Being-Thus' of Things" at the workshop New Directions in the Foundations of Physics in Viterbo, Italy, in June 2018.
Former Rotman post-doc Lisa Forsberg began a very prestigious three-year British Academy Post-doctoral Fellowship at the University of Oxford this past autumn. Lisa received 263, 211 pounds sterling to fund her project 'Changing one's mind: neurointerventions, autonomy, and the law on consent'. She continues to work on research that she conducted at the Institute under the supervision of Anthony Skelton.
A paper by Cory E. Goldstein, Charles Weijer, Jamie C. Brehaut, Dean A. Fergusson, Jeremy M. Grimshaw, Austin R. Horn and Monica Taljaard, titled Ethical issues in pragmatic randomized controlled trials: a review of the recent literature identifies gaps in ethical argumentation, was recently published in BMC Medical Ethics.
A paper that Robert Moir co-authored with Sorin Bangu, called "The 'Miracle' of Applicability? The Curious Case of the Simple Harmonic Oscillator", has been accepted for publication in Foundations of Physics.
Markus Müller and Michael Cuffaro have been invited to present on "Objective Reality as an Emergent Phenomenon" at the University of Montreal Workshop on Theory Construction in May 2018.
A paper by Jamie Shaw, titled Why the Realism Debate Matters for Science Policy: The Case of the Human Brain Project, was recently published in Spontaneous Generations: A Journal for the History and Philosophy of Science.
Catherine Stinson has a chapter coming out soon in the Routledge Handbook of the Computational Mind, about "Explanation and Connectionist Models."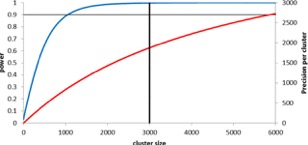 Members of the ethics of pragmatic randomized controlled trials research group, including Karla Hemming, Monica Taljaard, Sandra Eldridge and Charles Weijer, published in a paper in BMJ Quality & Safety exploring the ethical implications of excessive cluster sizes in cluster randomized trials. The open access article can be found here.
Pictured above: Adam Koberinski and Jenann Ismael take part in the inaugural Rotman Dialogue event; participants in Philosophers on Ice III; Marie Gueguen gets a close look at a curling stone (Thank you to Erlantz Etxeberria for sharing this photo with us!).