Jackie Sullivan: Understanding Mental Illness: Will a Single Explanatory Model Do?
12 October 2016, 3:00 pm

-

4:30 pm

EDT
ABSTRACT
---
The medical model of mental illness is often characterized as assuming that mental illness is a disorder of the brain. In contrast, the biopsychosocial model allows for the possibility that mental illness is caused by a combination of biological, psychological and environmental causes. Which model is superior for understanding, explaining and treating mental illness?
SPEAKER PROFILE
---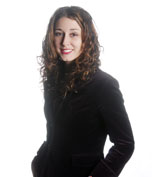 Dr. Sullivan received her Ph.D. from the Department of History and Philosophy of Science (HPS) at the University of Pittsburgh (Pitt) in 2007 and an M.S. from Pitt's Department of Neuroscience in 2003. Her research interests are in philosophy of science, philosophy of mind, and philosophy of neuroscience. Her current research focuses on epistemological problems that arise in the contexts of experimentation on learning and memory in cellular and molecular neurobiology.
Read more about Jackie Sullivan.
EVENT POSTER
---
View and download a copy of the event poster.



This event is co-sponsored with the London Public Library and the Western Department of Philosophy.
Share This, Choose Your Platform!