Project Description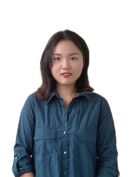 Philosophy of Cognitive Science
MA Student,
Department of Philosophy, Western University
Mingyan is an M.A. student in Philosophy at Western University. She received her undergraduate degree in philosophy from Nanjing University, and before coming to Western, she studied philosophy of science at Fudan University. Her bachelor thesis investigated the relationship between scientific understanding and scientific explanation. She has been exploring areas including epistemology, general philosophy of science, and philosophy of perception. She is also interested in topics in ethics such as moral ignorance. Currently, she is working on issues in the epistemology of perception (especially in perceptual justification) and cognitive penetrability.
Mingyan's research can be divided into two parts. First, she is interested in topics concerning the nature of understanding discussed in both epistemology and philosophy of science. On the epistemology side, she is interested in questions such as understanding the epistemic goal and its relations to knowledge-that and knowledge-how. On the philosophy of science side, I'm mainly concerned with the relationship between scientific understanding and scientific explanation (both causal and non-causal), as well as whether scientific understanding is factual.
Second, she engaged in the study of perception (particularly epistemology of perception, cognitive penetrability, etc.,) and philosophy of cognitive science. She hopes to conduct research on the philosophical consequences of cognitive penetrability. For example, to see how cognitive penetrability will shed light on the distinction between perception and cognition and the rich content view.
Spring 2022, Issues in Metaphysics and Epistemology, Fudan University (TA)