Project Description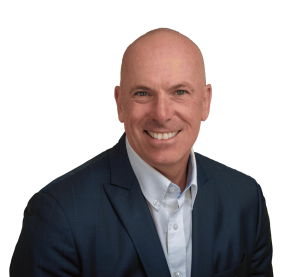 Applied Ethics

Moral Injury

Ethics/Values & Leadership
King's University
266 Epworth Ave
London, Ontario, Canada
N6A 2M3
President, King's University College; Adjunct Professor, School of Health Studies, Faculty of Health Sciences, Western University
David Cruise Malloy is a full professor in the Department of Philosophy and President at King's University College at Western University. His research has focussed on applied ethics and philosophy in administrative and health contexts for the past three decades. Currently his work is directed towards moral injury and first responders. He has published numerous articles in refereed journals. His work has appeared in Ethics & Behavior, Journal of Business Ethics, Canadian Psychology, Philosophy of Management, and Business Ethics: A European Review. In addition to his journal publications he is the co-author of six texts dealing with applied ethics and philosophy. He has received funding from SSHRC, CIHR and is currently funded by the Government of Alberta.
The work of public safety personnel (PSP) is inherently moral; however, the ability of PSP to do what is good and right can be impeded and frustrated, leading to moral suffering. Left unresolved, moral suffering may develop into moral injury (MI) and potential psychological harm. My current research focusses on the extent to which MI is relevant to frontline public safety communicators, firefighters, and paramedics.
Smith-MacDonald, L.; Lentz, L.; Malloy, D.; Brémault-Phillips, S.; Carleton, R.N. Meat in a Seat: A Grounded Theory Study Exploring Moral Injury in Canadian Public Safety Communicators, Firefighters, and Paramedics. Int. J. Environ. Res. Public Health 2021, 18, 12145. https:// doi.org/10.3390/ijerph182212145
Lentz, L., Smith-MacDonald, L. Malloy, D, Carleton, R.N., Bremault-Phillips (2021).Compromised Conscience: A Scoping Review of Moral Injury Among Firefighters, Paramedics, and Police Officers, Front. Psychol., | https://doi.org/10.3389/fpsyg.2021.639781
Fortier, E. & Malloy, D.C. (2019).Moral agency, bureaucracy & nurses, A qualitative study. Canadian Journal of Practical Philosophy, 3, 1-14
Fistein, E. & Malloy, D.C. (2017). Healthcare Leadership & Applied Philosophy: An Essential Resource.Healthcare Management Forum, 30(4) 218-220.
Malloy, D.C., Sevigny, P., Fahey-McCarthy, E. Lee, Y., Liu, P., Murakami, M., Walsh, A., & Hadjistavropoulos, T. (2017). An international study of nurses' ethical ideology and religiosity. Journal of Community & Public Health Nursing, 3(2), 1-6.
Malloy, D.C., Wan, Z., Liu, P. Hadjistavroupolos, T., Blachford, D. (2015). Confucianism & Healthcare in the People's Republic of China. Journal of Oriental Education.
Hunter, P., Hadjistavropoulos, T. Thorpe, L., Lix, L.M., & Malloy, D.C. (2015). The influence of individual and organizational factors on person-centred dementia care. Aging & Mental Health, http://dx.doi.org/10.1080/13607863.2015.1056771
Williams, J., Hadjistavropoulos, T., Ghandehari, O. Malloy, D.C., Hunter, P. Martin, R. (In Press). Resilience and Organisational Empowerment Among Long Term Care Nurses: Effects on Patient Care and Absenteeism, Journal of Nursing Management.
Malloy, D.C., Fahey-McCarthy, E., Murakami, M. Lee, Y., Choi, E, Hirose, E., Hadjistavropoulos, T. (2015). Finding meaning in the work of nursing: An international study. Online Journal of Issues in Nursing, 20(3).