postdoctoral fellow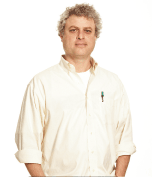 Rotman Post-Doctoral Fellow in Philosophy of Science
Department of Philosophy
Rotman Institute of Philosophy
Western University
Stevenson Hall 2150C
London, Ontario, Canada N6A 5B8
Tel: (519) 661-2111 x80589
Fax: (519) 661-3922
Research Area:
Philosophy of Physics
Philosophy of Science
Ancient Greek Philosophy
Biography:
I was trained both as a philosopher and as a mathematical physicist. My interests include not only issues in each discipline separately but, even more, the overlap of the two. This comes not only from the philosophical side — so much of theoretical physics today is done in the absence of constraint by experimental data that it often resembles traditional philosophy, grappling with such issues as the nature of space and time, determinism, and even the appropriate scope and foundation of physical theory itself. My current work in these areas focuses on the intersection of general relativity, quantum field theory and thermodynamics, primarily in the physics of black holes and related gravitational phenomena. In general philosophy of science, I work primarily on the semantics of scientific theories. On the purely philosophical side, I spend a fair amount of time working on the ancient Greeks, just because I love them, on moral psychology, and on the history of 20th century analytic philosophy. On the purely physics side, I enjoy working on the mathematical foundations of classical mechanics and various problems in classical general relativity. Really, though, I love to think and talk about almost anything — I fervently hold with Plato that all true philosophy happens in conversation. "Brotherhood of men comes not from community of thought but from consanguinity of mind." — Proust.
Research:
My work on the physics of black holes has several components. First, I am interested to see how far the analogy between the so-called Laws of Black Hole Mechanics in classical general relativity can be pushed with the laws of thermodynamics — can classical black holes (i.e., when no quantum effects are taken into account) be meaningfully treated as truly thermodynamical systems? Second, I am working on generalizations of the thermodynamical analogy, in two directions: to see how far one can extend it to treat generalized gravitational systems in classical general relativity (e.g., gravitational radiation); and to see whether one can treat purely gravitational systems in Newtonian gravitational theory as having thermodynamic properties. Third, I am interested in the relations among the characterization of stress-energy as a generic quantity, various conditions one may impose on stress-energy (e.g., the dominant energy condition) and the sorts of results one can derive constraining gravitational theories in general from the imposition of such conditions (e.g., the Hawking Area Theorem and the Geroch-Ehlers Geodesic Theorem, for neither of which does one need to assume the Einstein field equation, but rather only conditions on the allowable forms of stress-energy and curvature).
In the foundations of classical mechanics, I have mostly worked on the intrinsic geometry of Lagrangian mechanics, proving technical results about the intimate relations between the Euler-Lagrange equation and the intrinsic geometry of tensor bundles that serve to characterize classical Newtonian systems as being essentially Langrangian in nature, and that shed light on how Hamiltonian mechanics nevertheless manages to meaningfully represent classical systems even though the underlying Hamiltonian geometry is in a precise sense not classical.
Inspired in part by my technical work in the foundations of classical mechanics, I am at present in the process of developing a novel approach to the semantics of physical theories. I find the present dominant approach, the so-called semantic view, inadequate for several reasons. Indeed, i argue that any approach to the semantics of theories that fundamentally grounds meaning on the truth-conditions of propositions in a theory must be inadequate. I claim that there is a more fundamental semantic notion than truth when one considers the way that physical theories represent systems in the world, what I call the propriety of the theoretical representations: a theory must have the resources to construct a representation that is, in a sense that can be made precise and rigorous, appropriate for the sort of system at issue, before one can even begin to consider questions about the accuracy (and therefore of the possible truth) of the representation. The meaning of theoretical terms and structures derives primarily from this propriety in representation.
I am currently working on several projects in ancient Greek philosophy. One is an examination of Plato's treatment of pleasure in the Republic and in the Philebus. Another is an investigation of the structure of the Republic as a whole, focusing on the neglected question of whether Socrates ever truly answers the challenges posed by Glaukon and Adeimantos in book 2. Finally, I am working on Aristotle's account of phronesis ('practical reason' or 'practical intelligence') in book 6 of his Nicomachean Ethics, trying to get straight on what exactly an "intellectual excellence" is for Aristotle.
Publications:
Doctoral Thesis:
Three Papers on How Physics Bears on Philosophy, and How Philosophy Bears on Physics, Philosophy Department, University of Chicago, June, 2005; Profs. Howard Stein and David Malament, primary (joint) advisors,
Articles:
Curiel, E. (2011), "On the Existence of Spacetime Structure", Studies in History and Philosophy of Science Part B: Studies in History and Philosophy of Modern Physics forthcoming
Curiel, E. (2009), "General Relativity Needs No Interpretation", Philosophy of Science 76:44-72
Curiel, E. and P. Bokulich (2009), "Singularities and Black Holes in Relativistic Spacetimes" in E. Zalta (ed.), The Stanford Encyclopaedia of Philosophy (online), http://plato.stanford.edu/entries/spacetime-singularities/
Curiel, E. (2001), "Against the Excesses of Quantum Gravity: A Plea for Modesty", Philosophy of Science 68:S424-S441
Curiel, E. (2000), "The Constraints General Relativity Places on Physicalist Accounts of Causality", Theoria 15:115-160
Curiel, E. (1999), "The Analysis of Singular Spacetimes", Philosophy of Science 66:S119-S146
Invited Talks:
University of Bristol, Department of Philosophy (colloquium), Bristol, UK, Mar. 2011: "On Lagrangian Mechanics, Hamiltonian Mechanics, and the Semantics of Physical Theories"
University of Leeds, Department of Philosophy (colloquium), Leeds, UK, Mar. 2011: "A New Basis for the Semantics of Physical Theories"
Perimeter Institute of Theoretical Physics, Southwestern Ontario Group on the Foundations of Physics (colloquium), Waterloo, ON, Canada, Oct. 2010: "On Tensorial Concomitants and the Non-Existence of a Gravitional Stress-Energy Tensor"
Wuppertal University, "Towards a Theory of Spacetime Theories", a Workshop at the Interdisciplinary Centre for Science and Technology Studies, Wuppertal, Germany, Jul. 2010: "On Tensorial Concomitants and the Non-Existence of a Gravitional Stress-Energy Tensor"
University of Pittsburgh, "Newton and Empiricism", a Conference at the Center for the Philosophy of Science, Pittsburgh, PA, Apr. 2010: "On Newton's Third Rule of Reasoning in Philosophy, `the Universal Qualities of Bodies' and the Speciation of Physical Systems"
German Physics Society (Deutsche Physikalische Gesellschaft), Keynote Address, Annual Meeting, Symposium on Philosophy of Physics, Bonn, Germany, Mar. 2010: "On the Meaning of Entropy in the Laws of Black Hole Mechanics"
Queen Mary College, Department of Physics (colloquium), London, UK, Jan. 2010: "Classical Mechanics Is Lagrangian; It Is Not Hamiltonian"
Oxford University, Philosophy Department (colloquium), Oxford, UK, Nov. 2009: "On Tensorial Concomitants and the Non-Existence of a Gravitional Stress-Energy Tensor"
London School of Economics, The Department of Philosophy, Logic and Scientific Method (seminar), London, UK, Nov. 2009: "On the Propriety of Physical Theories as a Basis for Their Semantics"
London School of Economics, The Sigma Club, London, UK, Oct. 2009: "Classical Mechanics Is Lagrangian; It Is Not Hamiltonian; The Semantics of Physical Theory Is Not Semantical"
University of Kent, Department of Philosophy (joint colloquium with the philosophy department of the London School Of Economics), Canterbury, UK, Sep. 2009: "On Learning, Reading and Writing Philosophy"
University of Pittsburgh, Center for the Philosophy of Science (colloquium), Pittsburgh, PA, Feb. 2009: "Why Rigid Designation and the Causal Theory of Reference Cannot Stand"
Carnegie Mellon University, Philosophy Department (colloquium), Pittsburgh, PA, Jan. 2009: "On the Existence of Spacetime Structure"
University of Pittsburgh, Center for the Philosophy of Science (colloquium), Pittsburgh, PA, Sep. 2008: "Classical Mechanics Is Lagrangian; It Is Not Hamiltonian"
Concordia University, Third International Conference on the Nature and Ontology of Spacetime, Montreal, Quebec, Jun. 2008: "On the Existence of Spacetime Structure"
Conference Presentations:
British Society for the Philosophy of Science, Annual Meeting, Dublin, Ireland, July. 2010: "There Is No Gravitational Stress-Energy Tensor"
Center for the Philosophy of Science, "Newton and Empiricism", a Conference at the University of Pittsburgh, Pittsburgh, PA, Apr. 2010: "On Newton's Third Rule of Reasoning in Philosophy, `the Universal Qualities of Bodies' and the Speciation of Physical Systems"
The Joint Session of the Aristotelian Society and the Mind Association, Annual Conference, University of East Anglia, Norwich, UK, Jul. 2009: "On the Dissipation of the Concept of Energy in General Relativity"
Philosophy of Science Association, Biennial Conference, Pittsburgh, PA, Nov. 2008: "Does General Relativity Need an Interpretation?"
Third International Conference on the Nature and Ontology of Spacetime, Concordia University, Montreal, Quebec, Jun. 2008: "On the Existence of Spacetime Structure"
Philosophy of Science Association, Biennial Conference, Vancouver, BC, Nov. 2000: "Against the Current Excesses of Quantum Gravity: A Plea for Modesty"
Philosophy of Science Association, Biennial Conference, Kansas City, MO, Oct. 1998: "The Analysis of Singular Spacetimes"
American Philosophical Association, Eastern Division Conference, Atlanta, GA, Dec. 1996: "Bell's Theorem and the Delicacy of Causal Ascription"
Projects:
Teaching:
Fall, 2011-Spring, 2012, "General Relativity", Western University (co-taught with Prof. Sree Ram Valluri in the physics department, cross-listed in the philosophy and the physics departments)
Spring, 2011, "Metaphysics", University of Western Ontario, Philosophy Department
Fall, 2010, "Philosophy of Quantum Mechanics", University of Western Ontario, Philosophy Department
Spring, 2010, "Philosophy of Science", London School of Economics, Department of Philosophy, Logic and Scientific Method
Spring, 2010, "Morality and Values" (lectures on Aristotle), London School of Economics, Department of Philosophy, Logic and Scientific Method
Fall, 2009, "Philosophy of Physics", London School of Economics, Department of Philosophy, Logic and Scientific Method
Fall, 2009, "The History and Philosophy of Scientific Revolutions", London School of Economics, Department of Philosophy, Logic and Scientific Method
Spring, 1999, "Philosophy of Space, Time and Spacetime", Stanford University, Department of Philosophy
Winter, 1999, "Determinism in Physics", Stanford University, Department of Philosophy (co-taught with Prof. Pat Suppes)
Fall, 1998, "Survey of Early 20th Century Analytic Philosophy", Stanford University, Department of Philosophy