postdoctoral fellow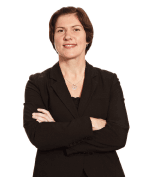 Department of Philosophy
Rotman Institute of Philosophy
Western University
Stevenson Hall 2150A
London, Ontario, Canada N6A 5B8
Research Area:
Political Philosophy
Legal Philosophy
Bioethics
Biography:
I transferred into Philosophy in my second year of Nursing at Dalhousie, after doing a Nursing Ethics course that introduced me to philosophy. My most basic interest is in political philosophy, and understanding how it is possible for political institutions in modern liberal democracies to maintain their legitimacy, in spite of so much disagreement among citizens about how these institutions ought to be designed and what they ought to do. I believe that the legitimacy of institutions depends on the degree to which citizens are satisfied with them and the decisions they make. This leads to my interest in the ways that social sciences are able to determine different properties of societies, especially citizens' satisfaction with institutions and the decisions they make. My other interests are in seeking to understand the legitimacy of particular institutions in modern liberal democracies using my framework of legitimacy, such as governments, judiciaries, citizens' assemblies, consensus conferences, research ethics institutions, and public health.
Research:
In my thesis research, I examined the problem for liberal democracies, of how to justify political decisions in the face of citizens' deep disagreement because of their conflicting conceptions of the good. With appeal to Rawls's theory of political justification, and using the Ontario Citizens' Assembly that examined the provincial electoral system as a case study, I draw out principled objections to Amy Gutmann and Dennis Thompson's deliberative democracy theory. However, I then suggest ways that deliberative democratic institutions may be useful for improving political decision-making even though they cannot, in themselves, justify political decisions.
My other research interests continue to develop my account of political justification. One aspect of that research is to more fully consider the three theories that figure prominently in stable and well-ordered liberal democracies: majoritarianism, constitutionalism, and deliberative democracy. My analysis is meant primarily to address the following questions, not only in local modern liberal democracies, but also in global and international contexts: (i) what is the potential of each to justify political decisions; and (ii) what implications do those findings hold for questions of institutional design, in particular societies that are grappling with how they can improve their political institutions?
In addressing these questions, I intend to respond to challenges facing modern liberal democracies, such as political apathy and the marginalization of particular groups in societies. Thus, construed most broadly, my research goal is to develop an account of political justification for modern liberal democracies, in terms of what role each sort of theory ought to have in political decision-making and legislation. Furthermore, in this account, I wish to focus on the question: what is the appropriate role for so-called "ordinary" or "lay" citizens and "experts" in political decision-making about technically complex issues, such as clinical trials or issues in public health?
Another project deals with the question of whether, and if so what, actions may be taken by the state in the name of nationalism, or to preserve a national identity? Some democratic theories of justice object that nationalism has certain illiberal effects, such as promoting views of persons in which some are "more equal" than others, and serving to justify the suppression of competing values within state borders for the good of the state. On the other hand, nationalists argue that the common good created by a national identity can legitimately serve the state in accordance with the tenets of liberal democracy, and indeed, the state has an obligation to protect values so fundamentally important to persons' identities.
Using the Rawlsian conception of political justification developed in my thesis, I explore whether the nationalist is right that under some conditions there may be room for nationalism in a stable and well-ordered liberal democracy. On my Rawlsian account, political justification for state actions depends primarily on two conditions: first, its institutions must be supported by most citizens who must be reasonable[1], and second, accepting the decisions that political officials make within those institutions must not depend on holding any one specific comprehensive doctrine, e.g., a particular religion or philosophy. I argue that in order to determine how the state ought to contend with nationalist demands, we ought to treat those demands as coming from comprehensive doctrines. Accordingly, direct appeals to nationalism cannot justify actions by the state. However, decisions that are preferred by nationalists may be justified if reasonable people who are not nationalists could also support them, from within their own comprehensive doctrines. I use this framework to identify the sources of tension between liberalism and nationalism, and to argue for how the values at stake ought to be balanced if a liberal democracy is to remain stable and well-ordered.
---
[1] The criterion of `reasonable' as it applies to persons means that they must have the two moral powers: first, the capacity to formulate, revise, and determine how to rationally pursue a conception of the good, and second, the capacity for a sense of justice. And with respect to the comprehensive doctrines referred to in the second condition, those, too, must be reasonable. That is, the comprehensive doctrine must allow that others may reasonably disagree with the individual who holds it about political issues, on the basis of others' own conflicting (but still reasonable) comprehensive doctrines.
Publications:
Articles:
Nisker J, White A, Tekpetey F, and Feyles V. "Development and investigation of a free and informed choice process for embryo donation to stem cell research in Canada." Journal of Obstetrics and Gynaecology Canada 2006; 10: 903-908.
White A, MacDonald C. "Deep disagreement and Rawlsian 'public reasons.'"American Journal of Bioethics 2005;5(6): 62.
Nisker J, White A. "The CMA Code of Ethics and the donation of fresh embryos for stem cell research." Canadian Medical Association Journal 2005; 173(6): 621.
White A. "What is race?" Professional Ethics 2003; 11(4): 23-35.
Book Chapters:
White A, Bluhm R. "Embryo health and embryo research." In: Nisker J, Baylis F, Karpin I, McLeod C, and Mykitiuk R(eds). The "Healthy" Embryo: Social, Biomedical, Legal and Philosophical Perspectives. Cambridge University Press, 2010.
Brennan S, White A. "Responsibility and children's rights: The case for restricting parental smoking". In: Brennan S, Noggle R(eds). Taking responsibility for children. Wilfred Laurier University Press, 2007: 97-112.
Doctorial Thesis:
A Rawlsian Deliberative Democracy
Invited Talks:
White A, Nisker J. Conflicts of interest of IVF physicians who approach their patients to provide embryos for stem cell research. Canadian Catholic Bioethics Institute, University of Toronto, 2004.
Conference Presentations:
White A. A global deliberative democracy. Association of Social and Legal Philosophy Conference, 2011.
White A. Anonymity and political legitimacy. International Association of Women Philosophers Conference, 2010.
Angela White. Anonymity and political legitimacy. Canadian Society for the Study of Practical Ethics Annual Meeting, 2010.
Ponesse J, White A. Autonomy, infertility, and moral luck: Casting a shadow over the 'golden age' of reproductive technologies. Joint Ethics Conference (Canadian Bioethics Society Conference and Conference on Clinical Ethics Consultation), 2007.
White A, Nisker J. Should physicians offer IVF patients the "choice" to donate their fresh embryos to hESC research? Society of Obstetricians and Gynaecologists of Canada Annual Clinical Meeting, 2005.
White A, Nisker A. Regulating stem cell research in Canada: Obligations to patients approached to donate embryos to stem cell research. Canadian Sociology and Anthropology Association Annual Conference, 2005.
White A, Nisker J. Obligations of clinicians and scientists to women and couples who provide embryos for stem cell research. Canadian Bioethics Society Annual Meeting, 2004.
White A. Addressing poverty in the Canadian health care system: Implications for public policy. Canadian Society for the Study of Practical Ethics Annual Meeting, 2002.
White A. Addressing poverty in the Canadian health care system: Implications for policy development. Canadian Bioethics Society Annual Meeting, 2001.
White A. What is race? Canadian Society for the Study of Practical Ethics Annual Meeting, 2001.
Projects:
Teaching:
May 2011–June 2011. Media Ethics, Department of Philosophy, Western University (Instructor)
January 2011–May 2011. Women and Health, Department of Women's Studies and Feminist Research, The University of Western Ontario (Instructor)
September 2010–May 2011. Biomedical Ethics, Department of Philosophy, The University of Western Ontario (Instructor)
September 2009–May 2010. Women and Health, Department of Women's Studies and Feminist Research, The University of Western Ontario (Instructor)
July 2009. Introduction to Philosophy, Department of Philosophy, The University of Western Ontario (Co-instructor with Sarah Lublink-Daley)
September 2007–May 2008. Introduction to Philosophy, Department of Philosophy, The University of Western Ontario (Instructor)