Project Description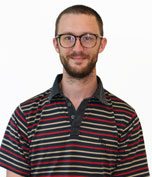 Ancient Philosophy and Science
Doctoral Student;
Department of Philosophy, Western University
Adam Woodcox is a doctoral student in the Department of Philosophy at the University of Western Ontario. His primary research interests lie in ancient Greek philosophy.
Adam received his BA(Hons) in Philosophy and BA in Classics from McMaster University, and his MA in Ancient Philosophy from Western.
My primary research interests lie in ancient Greek philosophy. Two things of particular interest to me are Plato's moral psychology and Aristotle's natural philosophy. On the former topic, I am interested in Plato's use of craft knowledge (esp. medicine) as a model for moral knowledge and his views on the nature and value of pleasure. On the latter topic, I am interested in Aristotle's views on the justification of the principles of science, the axiomatic structure of science, and the cognitive state of the scientist.
Outside of my dissertation I am pursuing two projects on aspects of Hellenistic science. The first investigates Epicurean cosmogony, focusing on the notion of accidental causation and chance as a principle of explanation. The second considers Stoic theories of cognition and the stages in the development of reason.
MA Thesis
Rhetoric and the Structure of Technê in Plato's Gorgias. Supervised by Devin Henry. University of Western Ontario. 2013.
Undergraduate Thesis
The Principle of the Identity of Indiscernibles in Leibniz's Metaphysics. Supervised by Richard Arthur. McMaster University. 2010.
Conference Presentations
"The Hunt for Definitions: Posterior Analytics B13." Society for Ancient Greek Philosophy 34th Annual Meeting. Fordham University. October 28, 2016.
"Beauty, Complexity, and Chance: The Stoic Critique of Epicurean Mechanistic Cosmogony." (Poster) Canadian Colloquium for Ancient Philosophy. McMaster University. October 14, 2016.
"The Stoic Theory of Cognitive Development." The Classical Association of Canada Annual Conference. Laval University. May 11, 2016.
Project Title: Aristotle and the Unity and Diversity of Life
Role: Research Assistant
Project Members: Devin Henry, Justin Bzovy, Adam Woodcox
Project Title: Bridging the Gap Between Aristotle's Science and Ethics
Role: Research Assistant
Project Members: Devin Henry, Karen Nielsen, Matthew Watton, Adam Woodcox
Brief Description: Please see the following link for more information about this project http://works.bepress.com/devinhenry/8/
Fall 2016. PHIL 2061F: Science vs. Religion (John Thorp) University of Western Ontario. (TA)
Winter 2016. PHIL 1305G: Questions of the Day (Ryan Robb) University of Western Ontario. (TA)
Fall 2015. PHIL 1130F: Big Ideas (Eric Desjardins) University of Western Ontario. (TA)
Winter 2015. PHIL 1230B: Reasoning and Critical Thinking (Kathleen Okruhlik) University of Western Ontario. (TA)
Fall 2014. PHIL 2065F: Evil (Rodney Parker) University of Western Ontario (TA)
Winter 2014. PHIL 2500G: Introduction to Theory of Knowledge (Robert Stainton) University of Western Ontario. (TA)
Fall 2013. PHIL 2730F: Media Ethics (Ryan Robb) University of Western Ontario. (TA)
Winter 2013. PHIL 1020: Introduction to Philosophy (John Thorp) University of Western Ontario. (TA)
Fall 2012. PHIL 1020: Introduction to Philosophy (John Thorp) University of Western Ontario. (TA)