Project Description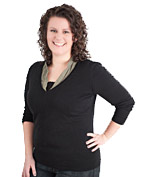 Doctoral Student;
Department of Philosophy, Western University
Shari Monner is a doctoral student in philosophy with academic interest in evolutionary theory. Her current topics of study are the biological character concept and biological trait concept. Shari is specifically interested in how conceptual analysis of characters and traits can aid in solving the many practical "character problems" and "trait problems" which impede biological study of evolution and its products.
Shari has begun an in-depth analysis of the biological character and trait concepts as they are used in evolutionary biology. Biological characters or traits are generally understood as the fundamental units of evolution—the aspects of organisms which get passed on to future generations, allow for variable fitness among species, and allow biological entities to be evolutionary difference makers. A character or trait might be anything from a humerus bone in the arm of humans to the gene for chlorophyll in plant leaves. Shari is studying the use of characters and traits within evolutionary inference, explanation, and prediction methods. Her dissertation will set out three categories of character or trait problems which have been treated as "the character problem" or "the trait problem" in evolutionary biology: individuation problems, referencing problems, and ontological problems. The aim of her thesis, however, is not to tackle these problems individually or even as categories (yet).  Rather, her doctoral dissertation will set out a common framework within which Shari takes all these problems to play out.
Masters Thesis:
Monner, S. The Character Individuation Problem: A Philosophical Study of the Individuation of Characters in Biological Taxonomy defended in the Department of Philosophy at the University of Calgary, approved and published July 2011.
Conference Presentations:
Monner, S. History, Integration, and the Biological Character Concept presented in Montréal, QC, Canada at the July 2015 International Society for the History, Philosophy, and Social Studies of Biology Conference (Refereed Abstract – Poster)
Monner, S. Harnessing Context for Carving up Critters presented in Calgary, AB, Canada at the March 2015 University of Calgary 4th Annual Philosophy Graduate Conference: Philosophy of Science (Refereed Paper – Talk)
Monner, S. Organisms, History, and the Biological Character Concept presented in Calgary, AB, Canada at the September 2014 Calgary Summit of Philosophers of Science: Future Approaches for Philosophy of Biology  (Refereed Abstract – Poster)
Monner, S. Context Relativity of Biological Character Individuation presented in Montreal, Quebec, Canada at the May 2010 meeting of Canadian Society for the History and Philosophy of Science (Refereed Paper – Talk)
Winter 2015 – Introduction to Business Ethics, The University of Western Ontario (Grader)
Fall 2014 – Introduction to Business Ethics, The University of Western Ontario (Grader)
Fall 2013 – Winter 2014, Philosophy of Law, The University of Western Ontario (Grader)
Winter 2013, Gender & Sexuality, The University of Western Ontario (Grader)
Fall 2012, Introduction to Business Ethics, The University of Western Ontario (Grader)
Winter 2012, Introduction to Philosophy, The University of Western Ontario (Teaching Assistant)