Project Description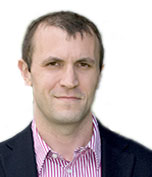 Philosophy of Private Law

Business and Non-Profit Organizations
3690 Peel Street
Room 107
Montreal, Quebec
Canada H3A 1W9
Associate Professor
Faculty of Law, McGill University
Miller's research interests lie primarily in the philosophy of private law. His current research is focused particularly upon fiduciary law. However, he also has broader philosophical interests in the law of equity. These interests encompass ancillary doctrinal and theoretical questions in areas of law in which equitable principles have historically been strongly concentrated (e.g., business law and trusts).
Book Chapters:
Consent and Private Liability in Clinical Research, in THE LIMITS OF CONSENT: A SOCIO‐LEGAL APPROACH TO HUMAN SUBJECTS RESEARCH 39 (Oonagh Corrigan et. al., eds., 2009) (with J. Johnston).
Evaluating Benefits and Harms in Clinical Research, in PRINCIPLES OF HEALTHCARE ETHICS, 2nd Ed. 711 (Richard Ashcroft et. al., eds, 2007) (with C. Weijer).
Articles:
The Future for Business Trusts, 36 QUEEN'S L. J. 443 (2011).
A Theory of Fiduciary Liability, 56 MCGILL L. J. 235 (2011).
Institutional Oversight of Clinical Trials and the Drug Approval Process, 44 OSGOODE HALL L. J. 679 (2006).
Fiduciary Obligation in Clinical Research, 34 J. L. MED. & ETHICS 424 (2006) (with C. Weijer).
When Are Research Risks Reasonable in Relation to Anticipated Benefits? 10 NATURE MEDICINE 570 (2004) (with C. Weijer).
The Human Subjects Trade, 31 J. L. MED. & ETHICS 398 (2003) (with T. Lemmens).
Rehabilitating Equipoise, 13 KENNEDY INST. ETHICS J. 93 (2003) (with C. Weijer).
Conference Presentations: 
Justifying Fiduciary Duties, Round table on Fiduciary Foundations of Public Law, Law and Society Association Annual Meeting, San Francisco, CA (June 2011)
Discussant, Fiduciary Aspects of Public Law, McGill University Faculty of Law, Montreal, PQ (June 2010)
The Future for Business Trusts, Private Law Theory Workshop, Department of Philosophy and Faculty of Law, University of Western Ontario, London,ON (February 2010)