Project Description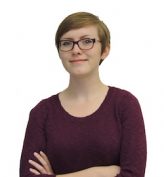 RESEARCH AREAS:
Moral and Political Philosophy
CONTACT:
Doctoral Student;
Department of Philosophy, Western University
Nicole Fice is currently a Doctoral student at Western University. She is interested in researching conscientious objections in healthcare. Nicole is interested in bioethics broadly, as well as other areas of applied ethics. In addition, she is interested in moral and political philosophy, and is becoming increasingly interested the history of philosophy and feminist philosophy.
PHIL 2340H: 19th Century Existentialism – Grader (Trent FA 2013)
PHIL 1000H: Intro to Philosophy – Grader (Trent WI 2014)
PHIL 1000H: Intro to Philosophy – Grader (Trent FA 2014)
PHIL 1000H: Intro to Philosophy – Grader (Trent WI 2015)