Project Description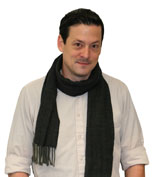 RESEARCH AREAS:
CONTACT:
Doctoral Student;
Department of Philosophy, Western University
Matthew Howery is a philosopher at Western University. His academic interests are primarily understanding the relation between scientific anti-realism and the history of science more generally. In particular, Matthew is interested in the nature of referents of theoretical terms in cosmological models and relations between those models and other kinds of scientific theories. Matthew is a huge proponent of public philosophy in the daily lives of people and was the inaugural National High School Ethics Bowl Outreach Coordinator and coach for San Francisco State University for two years and dedicated his limited personal time during his MA to teaching ethics to high school students and coaching their debate teams for regional ethics bowl debates. Matthew's scientific background is in nuclear reactor operations and theory and he spent several years working in that field. It is his hope to continue working to bridge the gap between the public and the value and virtue of philosophy.
My research goal is to try and identify the correct doxastic attitudes that scientists and lay persons ought to take with regard to theoretical entities in cosmological theories and compare those doxastic attitudes with the current meta-theories about other fields of science. I hope to make clear the important contrasts between theoretical entities in other fields of science when compared to the varying kinds of theoretical entities in cosmology. It is my hope that this investigation will shed some needed light on the debate between scientific realism and scientific anti-realism and proper doxastic views of scientific theories. At the very least, I feel it will force us to ask some important questions about how we talk about differing types of theories.
MA Thesis
A View from the Top: From Essential Indexicality to Personhood and Back Again
Conference Presentations
Ontological Commitments of Dispositions
Paper presented at the Mountain-Plains Philosophy Conference, University of Nevada, Reno. 2014
Posthumous Agency
Paper Presented at the Philosophy, Virtue, and Personhood Graduate Conference, Loyola University, Chicago, Il. 2014
Adjunct Assistant Professor of Philosophy, Los Rios Community College District
SU2017
Phil 300 Introduction to Philosophy
S2016
Phil 300 Introduction to Philosophy
Phil 350 Philosophy of Religion
Phil 304 Introduction to Asian Philosophy
Lecturer, Sacramento State University
F2015
Phil 4 Logic and Critical Thinking
Graduate Teaching Associate, San Francisco State University
S2015
Phil 110 Introduction to Critical Thinking
Phil 105 Philosophy and Religion
F2014
Phil 210 Great Thinkers East and West
S2014
Phil 110 Introduction to Critical Thinking
Phil 105 Philosophy and Religion
F2013
Phil 110 Introduction to Critical Thinking
Phil 110 Introduction to Critical Thinking