Project Description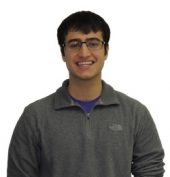 RESEARCH AREAS:
CONTACT:
Law Student;
Faculty of Law, Western University
David Hakim received his B.A. and M.A. in philosophy from Western University. He is currently a first year student at Western Law. David's primary philosophical interest is Kant's ethics. He looks forward to revisiting issues of practical ethics with new insights from his legal education.
My research has focused on how to interpret Kant's formula of humanity as an end in itself. I am concerned with answering two questions. First, do Kant's claims about the role and value of the good will and his teleological assumptions about the faculty of reason commit him to identifying a good will with an end in itself? Second, would interpreting Kant to identify a good will with an end in itself have morally repugnant consequences for his overall moral theory?
Conference Presentations
'Kant on Moral Illusion and Appraisal of Others' – 9th Annual Kant Reading Party. July 2016.
'Two Kinds of Ends in Themselves in Kant's Moral Theory' – Undergraduate Awards Global Summit. November 2015.
'Libertarian Paternalism and Autonomy' – Western Student Research Conference. March 2015.
'Two Kinds of Ends in Themselves' – University of Windsor 6th Annual Critical Reflections Undergraduate Philosophy Conference. March 2015.
Fall/Winter, 2015-2016 – 'Introduction to Philosophy'. Western University (TA, Tutorial Leader)