Project Description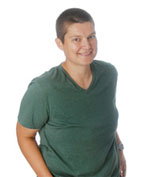 Doctoral Student;
Department of Philosophy, Western University
Boyana Peric is a PhD student in the Philosophy Department at Western University. Her philosophical interests are wide but her primary interest is in epistemology and philosophy of science.
Her main research focuses on the relationship between science and values, the notion of objectivity in knowledge and the autonomy of science.
Her other research reflects her interest in education. The appreciation for the kind of education acquired through the study of arts and humanities is in decline. Boyana's research is aimed at demonstrating various benefits of an education in the arts and humanities to the individual as well as society. Her interest in this area is inspired and informed by Theodor Adorno's essay "Education After Auschwitz".
In addition to the aforementioned research interests, Boyana is enthusiastic about business ethics, corporate governance, compliance and financial regulation. She has taught two courses that broadly reflect these areas:  Business Ethics and Global Ethics. Her interest and work in this area is inspired and informed by Adam Smith's book The Theory of Moral Sentiments.
Master's Thesis: Latour and Social Constructivism: Problems in "Taking One More Turn After the Social Turn"
2015-2016 Western University – King's College, Instructor (Business Ethics, Global Ethics)
2011 – 2015 Western University (teaching assistant for 1st, and 2nd year undergraduate courses; the courses reflected a range of topics in philosophy)
2007-2008 University of Guelph (teaching assistant for 1st, 2nd and 3rd year undergraduate courses; the courses reflected a range of topics in philosophy)
Grader:
Business Ethics, Global Ethics and History of Philosophy of Science