Project Description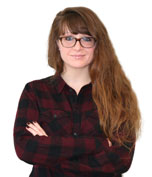 RESEARCH AREAS:
CONTACT:
Doctoral Student;
Health and Rehabilitation Services, Western University
Amy Robinson is currently a doctoral student in Health and Rehabilitation Sciences at Western University. Her research focuses on the impact of concussion on student learning. Amy is interested in changes in cognition that may occur after concussion and the implications for the developing minds of students. Her work is motivated by the belief that a deeper understanding of these changes can improve concussion management and facilitate student learning as they transition back to school post-injury. Amy holds a Bachelor of Science in Kiniesiology (with a minor in Biology), Bachelor of Education (in Intermediate/Senior Biology and Health and Physical Education), and Masters of Education (in Multiliteracies and Multilingualism) from Western University.
Amy is currently conducting an interpretive policy analysis of school board concussion policy in Ontario. Amy is part of an interdisciplinary team of researchers representing disciplinary knowledge from the fields of law, education, occupational therapy, psychology, and nursing. This research aims to determine how provincial concussion policy is interpreted at the school board level, highlighting the local context in which policies are enacted and the meaning that is made by these social artifacts.
As an Ontario Certified Teacher, Amy has held teaching positions at Thames Valley District School Board and London District Catholic School Board. During her graduate studies, Amy has served as a Teaching Assistant at Western University for the following courses:
Biology 1001A/1201A: Fall 2012, Fall 2016
Biology 1002B/1202B: Winter 2013, Winter 2016
Personal Determinants of Health: Fall 2015, Winter 2017
Health Issues in Aging: Winter 2015